Tai Lopez: The Most Comprehensive Background Research Report on Tai Lopez
The truth about Tai Lopez, social media marketer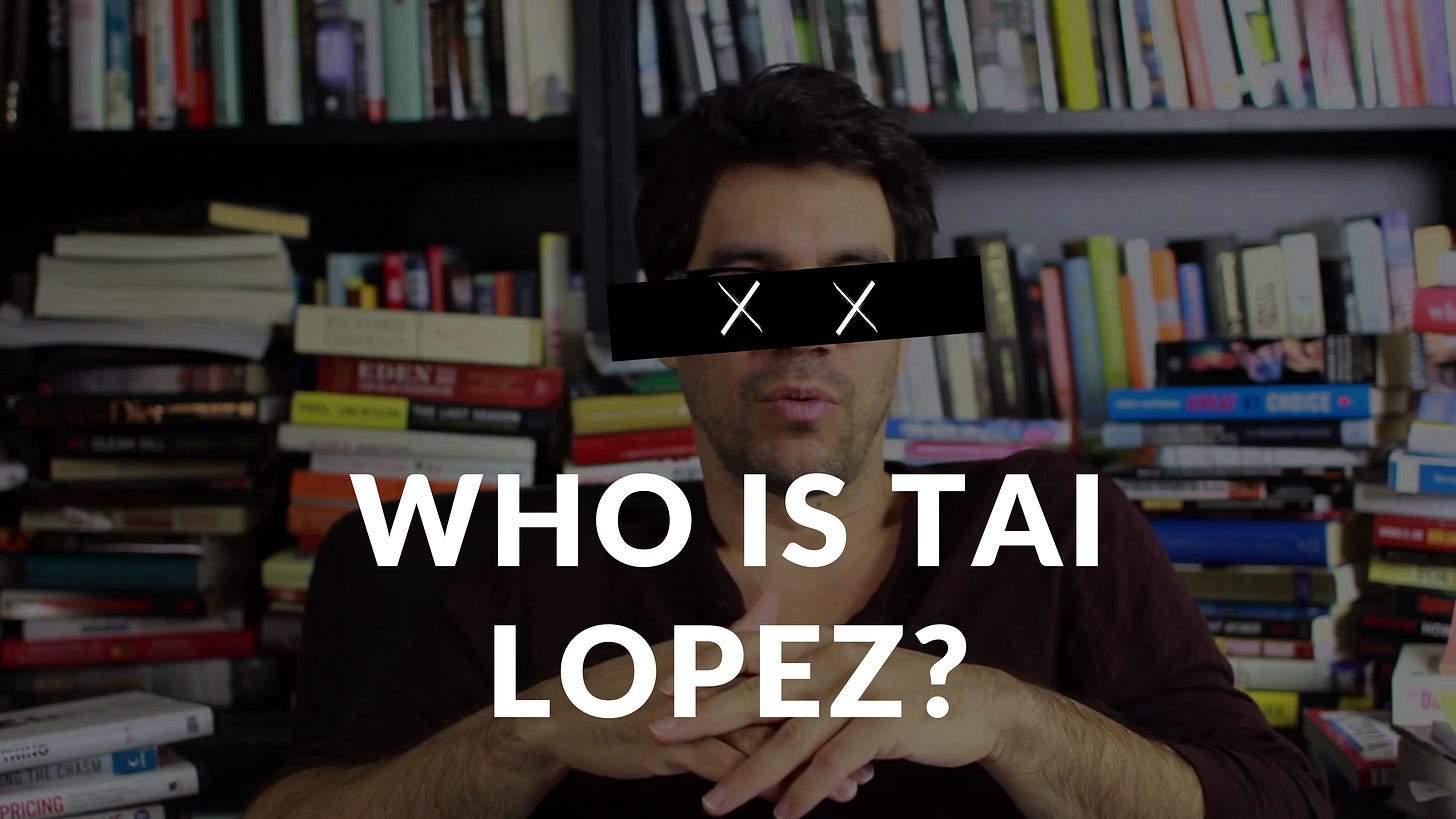 ---
The Truth About Tai Lopez, the Lamborghini, Mansions, and Alleged Business Success
The Most Comprehensive Background Research Report on Tai Lopez
Disclaimer: This background investigation is based on personal accounts of those involved, news reports, and publicly posted videos and social media content. The creator of the content referenced in this article certainly meets the standard of being "newsworthy" and has promoted himself as a "public figure." All content analyzed is compliant with Section 107 of the Copyright Act 1976, in which allowance is made for "fair use" for purposes such as criticism, comment, news reporting, teaching, scholarship, and research.
Introduction
I still remember when Tai Lopez's advertising blitz began on YouTube. I personally thought it was brilliant. I assumed — here is some guy who has maybe $100k of his own money (or possibly just that amount from an investor) and is stretching it to the absolute limit to make himself seem successful. Lamborghinis, mansions, and Instagram models. It was peak "fake it 'til you make it." Although his videos seem like a fairly obvious strategy today, several years ago, when Tai made a splash on YouTube, it was actually quite unique.
Background Research Objectives
Fast forward several years, I'm performing client due diligence, competitive intelligence, and opposition research for various lobbying and strategic communications firms, through my company, Black Edge Consulting. Tai Lopez (much to my surprise) is still saturating YouTube with his ads. And that's fine. I'm not one to knock a fellow entrepreneur.
But Tai had branched out from his generic "67 steps" to social media marketing. And now, according to a connection that I made through The Cryptocurrency Alliance, he was pitching his marketing know-how to a number of wealthy investors, looking to create their own ICO.
Cryptocurrency was already beleaguered by a number of scams and failed tokens. And the people Tai was approaching with these ideas, had enough money to shift the volatile and largely opaque market in which various cryptocurrencies were traded.
So while my gut instinct told me this was another iteration of an ongoing "scam" by a self-professed guru, I realized I hadn't really looked at Tai Lopez, or many of his early claims closely. This realization prompted me to explore Tai Lopez's background and look into the various claims he has made.
The following is brief excerpt from a more detailed report we compiled on Tai Lopez as part of our due diligence.Even though it represents a small percentage of what we found, this article is a long read. Regardless of your opinion of Tai Lopez and the value of his actual courses/content, Tai, himself, is anything but an overnight success
The article generally covers 3 topics: (1) Tai Lopez's Biography (real and self purported), (2) FAQs about Tai Lopez, (3) An overview of the various ways Tai Lopez makes money today.
---
Who is Tai Lopez? Tai Lopez Biography (According to Tai Lopez)
This is the story of Tai Lopez, based on his videos, websites, and promotional material. What I think of as The Allegory of Tai. The Tai Lopez biography in his own words:
"Life has too many hard decisions — what career to choose, what religion to believe, who to marry, where to live, what politics to follow… What if I make a mistake? Wouldn't it be easier if I could just find one person who could give me all the answers?"
According to Tai Lopez, it all started at age 16. Tai realized that life was too complex to figure out on his own, so he wrote a letter to the wisest person he knew, his grandfather — a scientist — and asked for the answers to life's hard questions.

Tai was disappointed with his grandfather's reply. There was no "secret formula." The letter simply said, "Tai, the modern world is too complicated. You'll never find all the answers from just one person. If you're lucky, you'll find a handful of people throughout your life who will point the way."

But one week later his grandfather sent a package containing an old, dusty set of eleven books with a note, "Start by reading these." That began Tai's habit of reading on his search for what he calls the "Good Life": the balance of the four major pillars of life — health, wealth, love, and happiness.

Over the years, Tai sought out the secrets to that "Good Life" by setting up his life as a series of experiments. He began by first reading thousands of books from the most impactful figures in history Freud, Aristotle, Gandhi, Charlie Munger, Sam Walton, Descartes, Darwin, Confucius, and countless others.

He spent two-and-a-half years living with the Amish, spent time working at a leper colony in India, and helped Joel Salatin pioneer grass-fed, sustainable agriculture on Polyface Farms.

He then joined the long list of entrepreneur college dropouts and ended up completely broke (sleeping on his mom's couch) until he talked five, multi-millionaire entrepreneurs into mentoring him.

Tai went on to become a Certified Financial Planner and worked in the world of finance before becoming a founder, investor, adviser, or mentor to more than 20 multi-million dollar businesses while settling in the Hollywood Hills.

He appeared on various TV and radio shows, spoke at top global universities like The London Business School and the University of Southern California, and created one of the top downloaded podcasts and YouTube channels, "The Grand Theory of Everything."

In order to get feedback from an even larger audience, Tai started what is now one of the world's largest book clubs that reaches 1.4 million people in 40 countries with his "Book-Of-The-Day" free email newsletter.

Tai recently summarized all he has learned from his mentors and compiled them into a series of 'mentor shortcuts' he calls, "The 67 Steps."

He also created an alternative to the traditional business school. This "Business Mentorship" program combines the best of self-learning with the best of a University degree without all the downsides of burdensome costs and inefficient methods.
Tai Lopez's LinkedIn Biography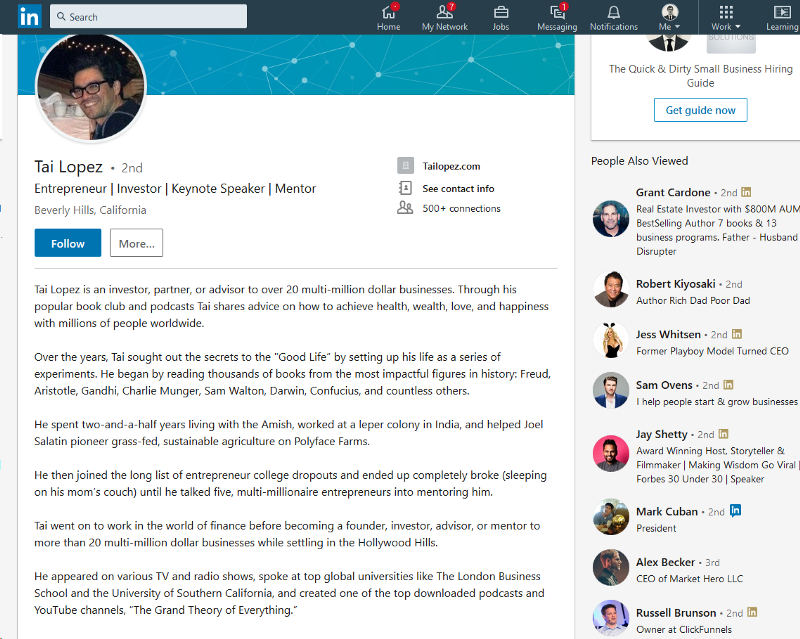 ---
Tai Lopez Biography (Based on our Research)
While the last few paragraphs are somewhat accurate, there are many questionable claims that Tai Lopez makes about both how he initially made his money and how he makes it now. We'll first examine our findings regarding his personal and business biographical claims. Below are some of the facts about Tai Lopez that have kept readers guessing:
Tai Lopez's full/real name is Taino Adrian Lopez.

He is 44 years old and was born on April 11, 1976.
Tai Lopez DOB/Full Name
He was born in California, spent his early years in southern California, but grew up in Clayton, NC.

He graduated from Raleigh Christian Community High School in 1994.

After Tai graduated from high school, he returned to RCCS as a substitute teacher and he was assistant coach for the JV basketball team in 1995, alongside high school basketball head coach Zack Cookman (who is one of the many "successful millionaires" Tai surrounds himself with and is discussed later in this article). He also worked as a local club promoter (also discussed later in article).

He has claimed he dropped out of college, but what college, if any, he attended cannot be verified, and many have suggested it may have been an online university.

He does appear to have "lived with the Amish" as he touts, although the timeline is unclear. There is no evidence that he lived "in a lepper colony in India" but it is a claim that is difficult to dispute as he only addresses once or twice on camera: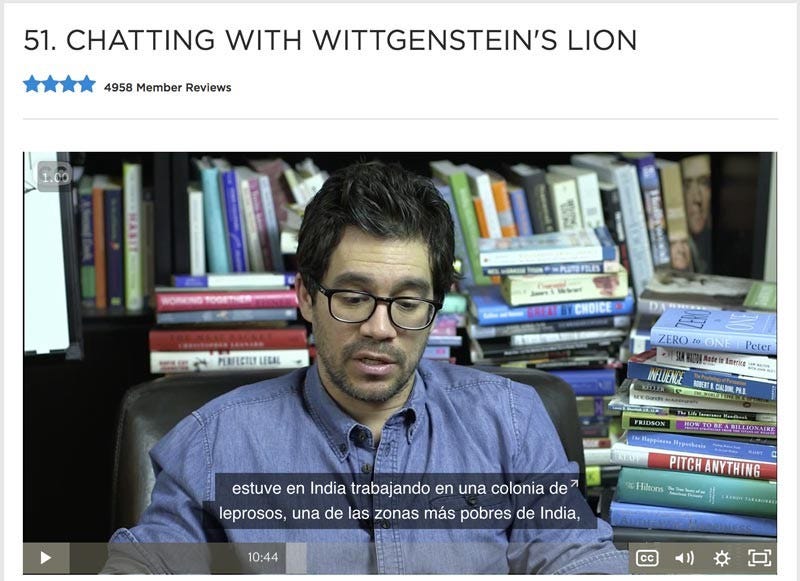 "I went to India, worked in a leper colony…" — Tai Lopez
He started his career (well, really his total 3 year working career), by selling life insurance. The financial advisory role that he touts is completely unsubstantiated, especially to 20 multi-million dollar businesses. He was clearly an early internet marketer and salesman, as evidenced by this archived screenshot of his site: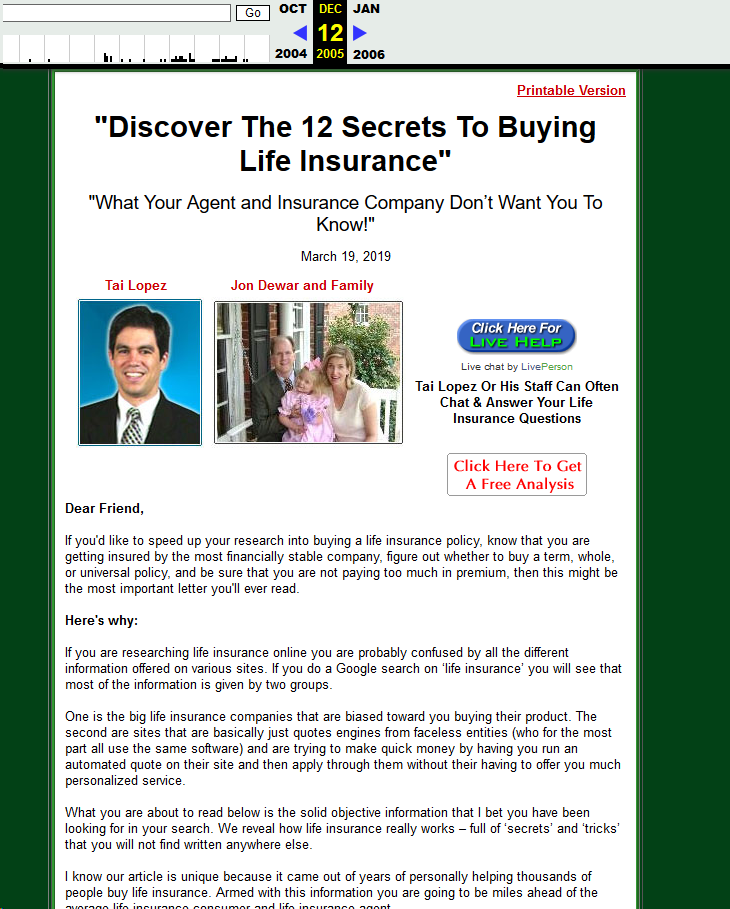 He partnered with some friends to operate various dating sites. Not many of the dating sites are still active, but they appear to be his initial source of money. It's hard to judge whether the dating sites were all "scams" as many reviewers/users described. I think there is ample evidence that he (and many other dating sites) used fake profiles to lure in members.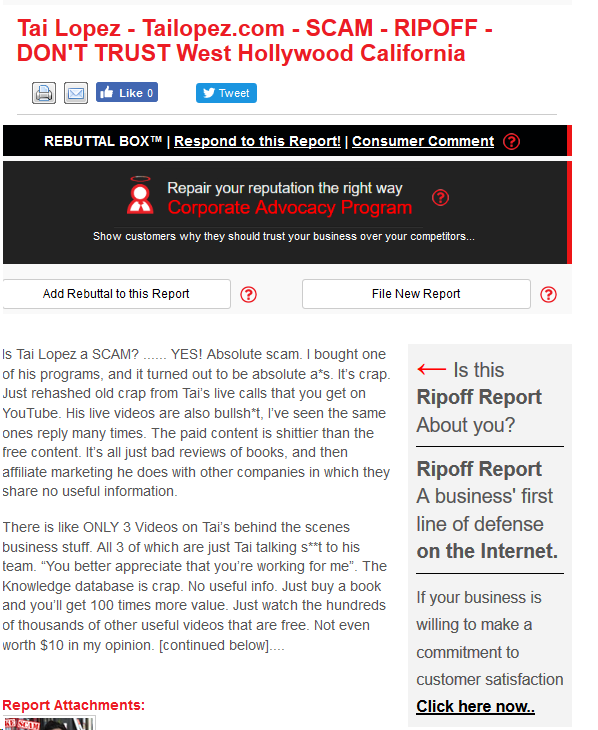 Dating and relationships are still a reoccurring theme in his products. His flagship 67 steps still mentions its amazing ability to improve participants' "health, their minds, their relationships, and their finances."

In fact his only listed book on Amazon is The Guru's Guide & Model Promoter: Become A Top Model: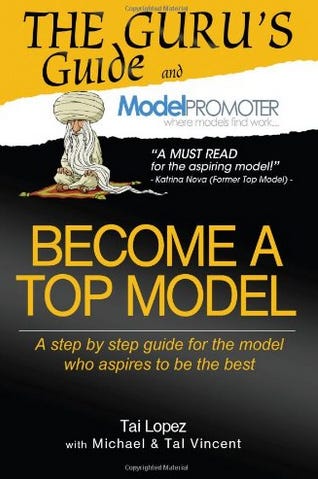 This is also evidenced by many of the thousands of domains he owns. They almost all involve becoming a millionaire, dating women, or gaining access to a select group of people or club.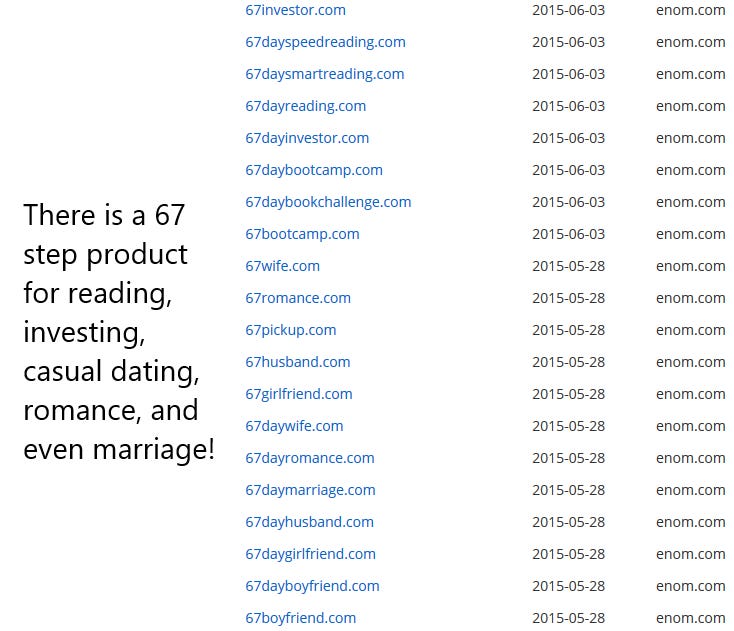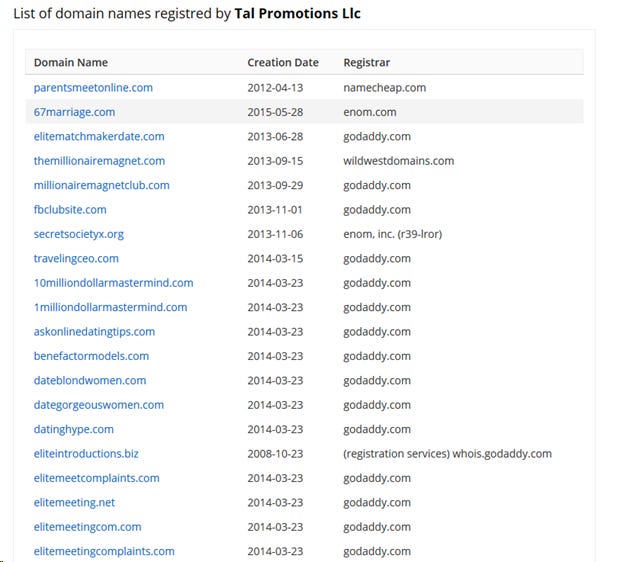 He does, in fact, live at the mansion he features in many of videos. But he does not own it. His company rents it from a local landlord.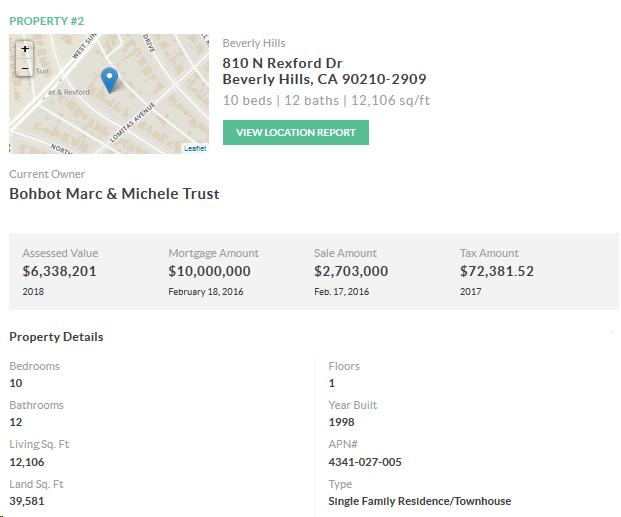 If all of Tai Lopez's ventures started out as a "scam" or "advertising ponzi scheme" of sorts, it appears to have morphed into something that may actually be profitable, although, to what extent it is profitable is debatable.

By almost any metric he is definitely making money selling his courses, products, and consulting. It's also worth noting that although he became (in)famous for his "here in my garage" video, he has pretty much dedicated his life to honing his sales pitch, especially to internet users.
---
Frequently Asked Questions (FAQs) About Tai Lopez
Below are a compilation of Frequently Asked Questions about Tai Lopez. This includes all the information available on Tai Lopez (and be forewarned, as an internet marketer, there is a lot about him, despite his attempts to obscure his past).
Does Tai Lopez Actually Own the Mansion Featured in His Videos?
No — Tai Lopez does not own the mansion depicted in his videos. As many have identified, the house Tai implied was his is at 810 N Rexford Drive Beverly Hills, CA 90220–2909. He does live there (presumably a lease agreement) but the actual owner is Marc Bohbot, or technically, the Bohbot Marc & Michele Trust: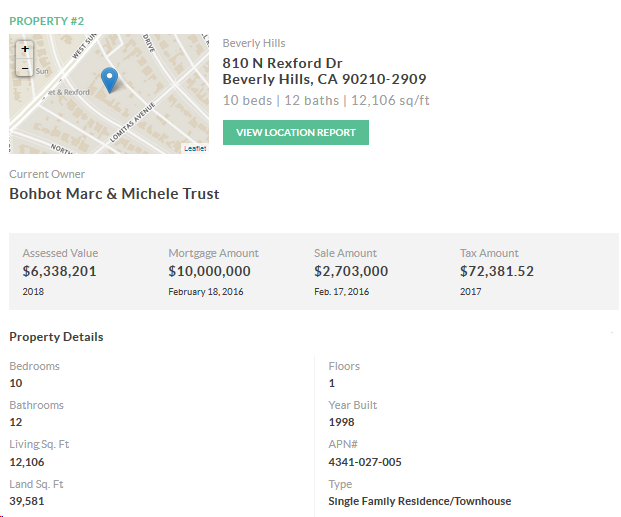 ---
Does Tai Lopez Actually Own the Super Cars Featured in His Videos?
As Tai later notes in some of the disclosures in his videos, he does not own most (or possibly all) of the exotic cars. A prime example is his famous "Here In My Garage" video:
Tai Lopez quickly tells viewers:
"Just bought this new Lamborghini here."
But it seems Tai doesn't actually own those cars. At least, not all of them.
Consider the following:
At the 14:04 mark of an April 2017 video with h3h3Productions, Tai shows paperwork that states at least one of his cars (a red Ferrari) is leased.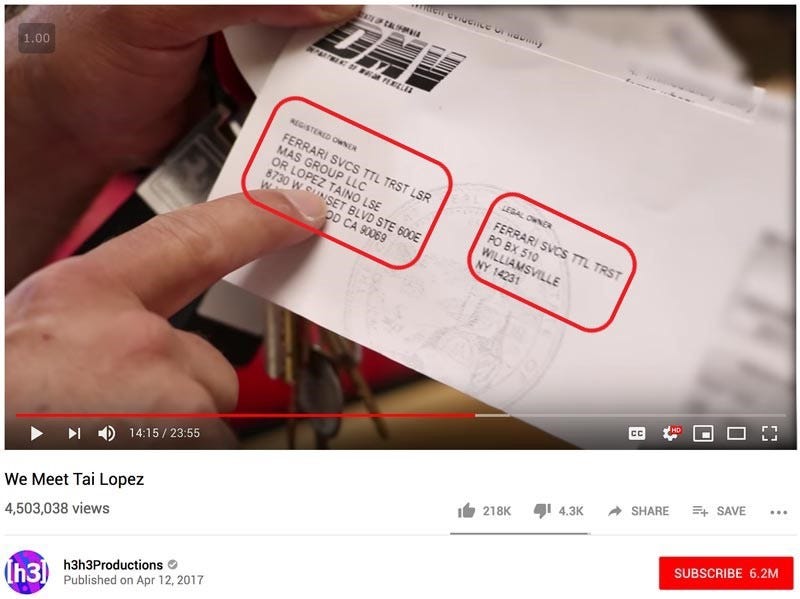 California car registrations must show the name of the lessor and the lessee. LSR stands for lessor, LSE for lessee.
So Ferrari Services Title Trust is a part of Ferrari. And that's the lessor. The lessee is Mas Group LLC or Taino Lopez.
Mas Group LLC is a domestic Nevada LLC (Entity number E0153382010–4). The owner ("Member") of the LLC is not publicly listed (not required in NV), but the Manager is TAL Promotions LLC.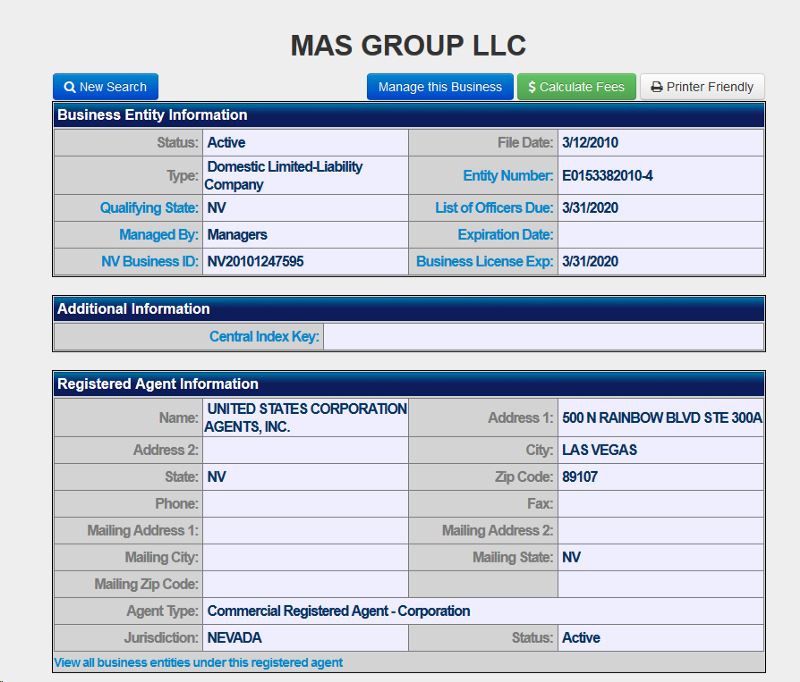 Here's a screenshot from another video of Tai driving a black Lamborghini (taken from the 6:02 mark):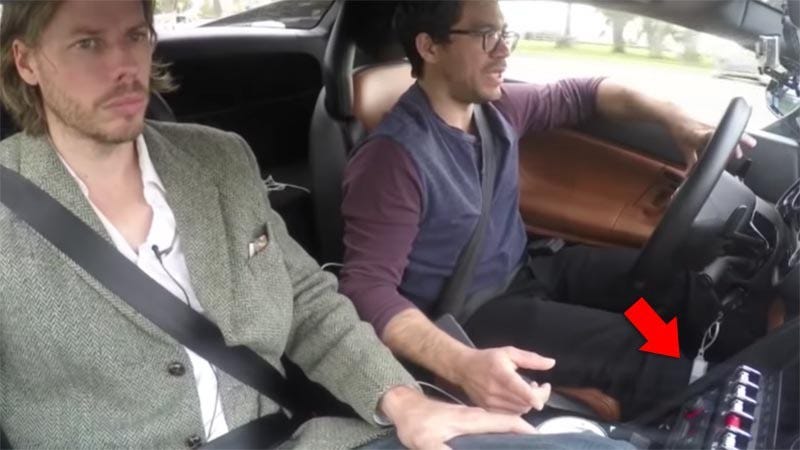 There is speculation that the white item attached to the key in the ignition is a rental tag.
At the 3:55 mark of a May 2016 video on his official YouTube channel, Tai says:
"I've done all of them. I've bought, I've leased, I've rented cars."
At the 1:30 mark of a January 2018 podcast, internet marketer Neil Patel said the following:
"If you talk to Tai and you get to know him, and I've been to his home, I've seen a lot of the stuff. You know, he'll talk about cars. He'll tell you he leases them. It's not like he's saying he bought it outright."
Of course, leasing a car is totally fine, and may even be the smart move financially (especially when you can write it off as a business expense, which Tai seems to do).
It's just hard to know which of those exotic cars Tai does lease, and which of them (if any), he actually owns. But to answer the question — he does not own all of these cars.
---
Is Tai Lopez a Mensa Member?
Yes, he is.
Tai loves to play this up. He mentions it in almost all his bios on social media, pitch decks, and in interviews: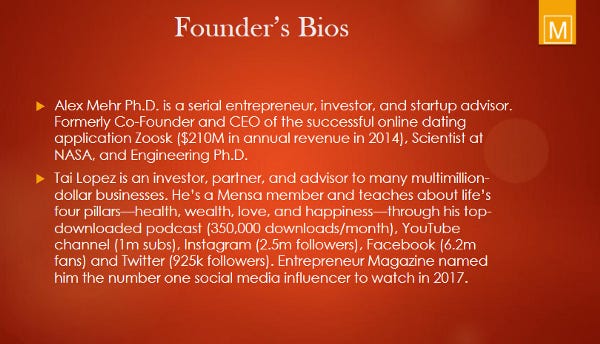 ---
Is Tai Lopez A Scammer?
To answer this it's important to understand what a scam is. So what is a scam, technically?
A dishonest scheme; A fraud.
Based on the thousands of negative reviews providing detailed info, I would say that there is certainly evidence of a dishonest scheme. The dating websites, the reoccurring and potentially unauthorized billing for various products, and mixture of unmarked affiliate advertising all rely on dishonesty. But are they a fraud? I think, like many self help gurus, that is debatable.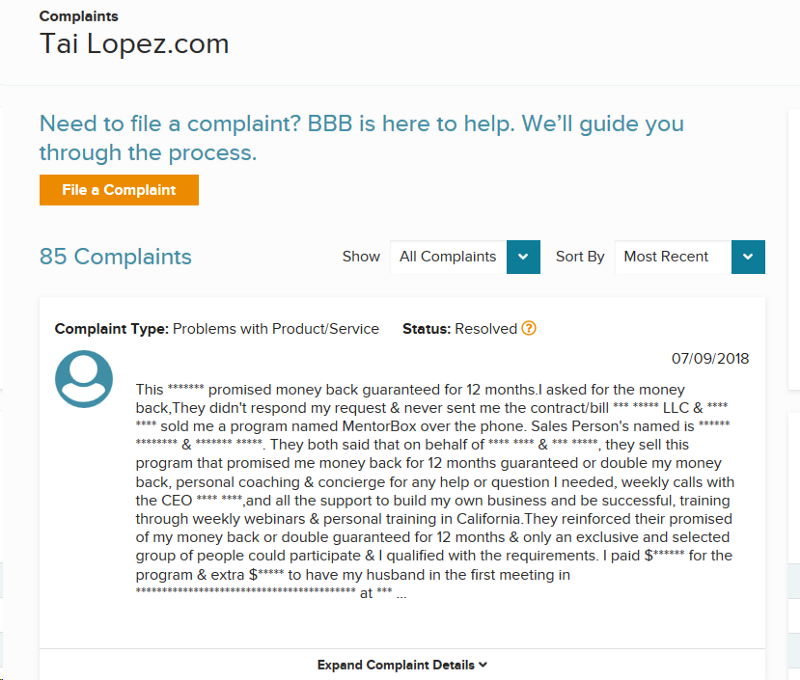 Tai even addresses this question himself on Quora: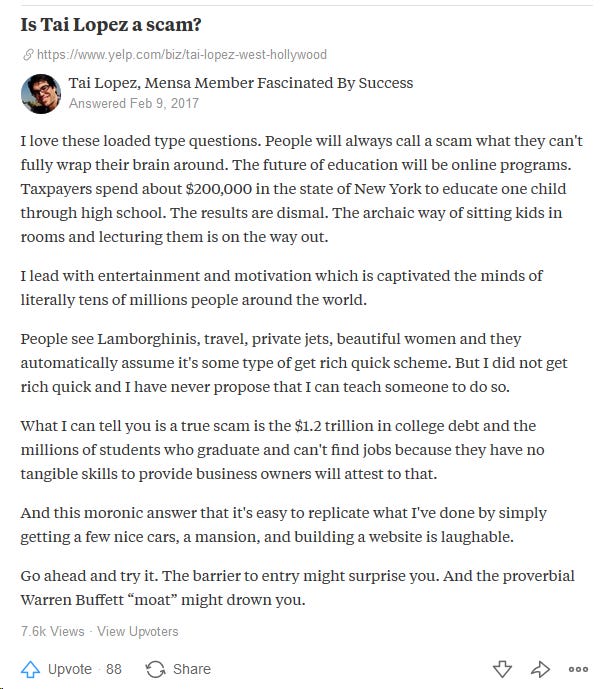 While whether he is a "scam artist" is debatable, the constant use of money, cars, and women (milling around for no apparent reason) all contribute to an undeniable "get rich quick" vibe.
Tai promoting his most recent spring promotional, while inexplicably wandering around a farm.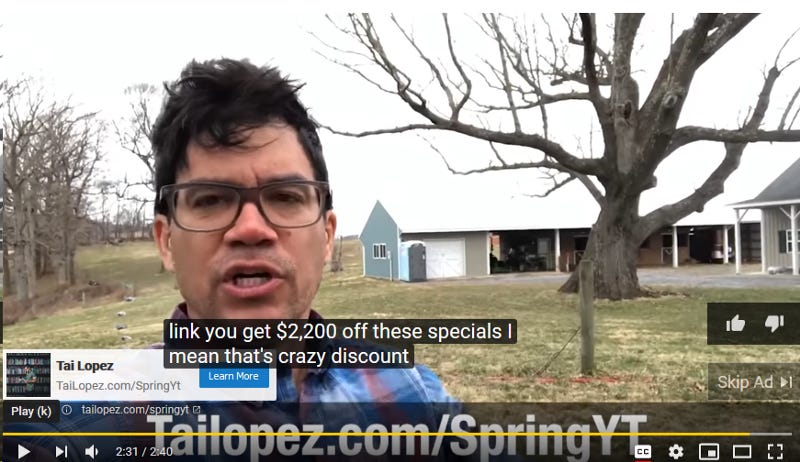 The testimonials only further this idea. They all focus on how fast they made large amounts of money, as opposed to the total over a longer period (unless you consider $70k per month in a few months, steady long-term growth). This also allows people to fudge data so that they can say they made $x in a short period of time) and wildly extrapolate that figure over many years:
A reoccurring theme: "I was tired of being average…" It only took me a few months to make $10,000 but I can't hold my iPhone steady? Minimum wage to $70,000 per month?! $2,200 discount sounds great, but why was it so expensive to begin with? Only 3 Steps!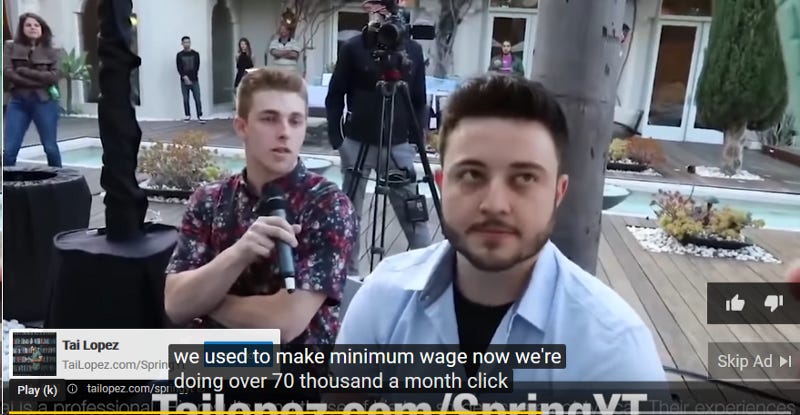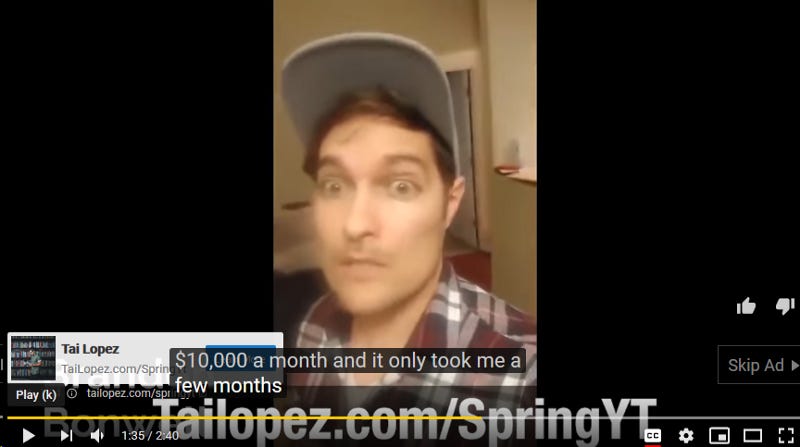 He claims he promotes a long term approach that does not suggest anyone can get rich quick, but his use of exotic sports cars, mansions, women, and cash beg to differ.
Sports Cars/Mansions: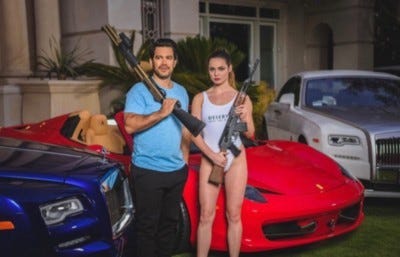 Women: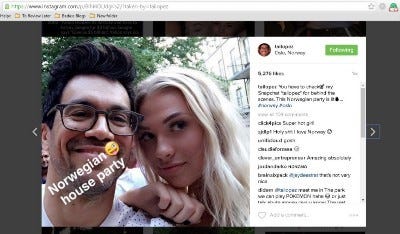 Cash: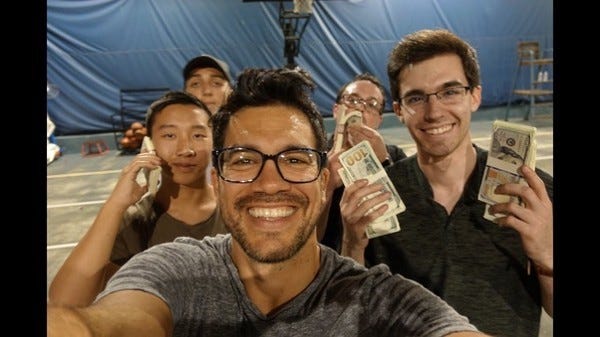 Even all 3 at once: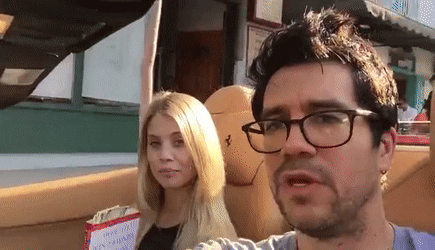 Tai Lopez driving around in a Ferrari, with Ms. Kentucky (for no apparent reason) rambling about philosophy. Note the cash bookmark in the copy of Dale Carnegie's How To Win Friends and Influence People. This is a common book he uses to "showcase his intelligence."
As one user wrote:
You can chart the scams progress in life by the domains age. Tai came from nothing, defrauded some folks with fake dating sites, and moved on to better scams by joining a syndicate and hitting it big on social media. If he had any other non scam success, he would call it out by name, as other successful people do, and enjoy the free publicity. And he'd have other domains in his name with age. And he'd have other corporate filings in his name with age. And he'd have testimonials from the past and photos from the past, and promotions from the past. Sadly, because he is a scam artist, what he has is a very well invented present…
While I would stop short of agreeing on labeling him a "scam artist" the commentor raises an important point:
If he had any other non scam success, he would call it out by name, as other successful people do, and enjoy the free publicity.
---
Did Tai Lopez Operate Questionable Dating Sites?
Yes. Elite Global Dating LLC is Tai's one of his most sketchy companies. It has dozens of fake profiles which consist of attractive women who will message (the message will be something that will almost force the user to reply) the visitors when they make their account and in order for them to reply, they will have to get their membership. All these attractive accounts are of bots and once the user gets the membership, these bots stop replying him. However, when he will stop paying for the membership, those bots will start to message him again.
This company was known for not refunding the user's money once they decide to cancel their membership. Tai has changed the domain of this websites 3 times, further obscuring the trail of alleged fraud. First, the website was called meetingmillionaires.com, then he changed it to eliteglobaldating.com, and finally he rebranded it www.elitemeeting.com.
Many people have posted complaints against this business online, but using his money and various reputation management companies, most traces of these companies have been scrubbed.
Here is what people think about Tai Lopez's Elite Global Dating LLC: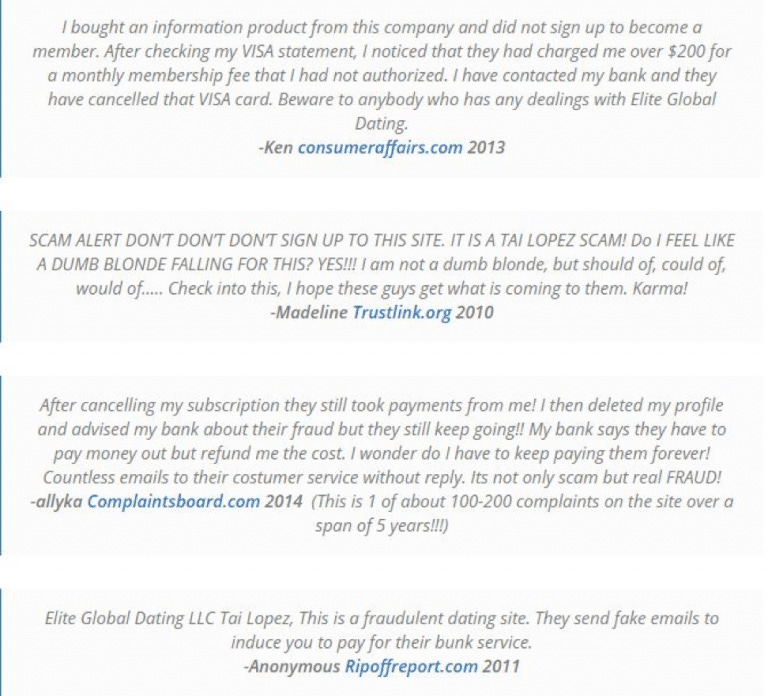 ---
Did Tai Lopez Appear on the Millionaire Matchmaker?
Yes, Tai Lopez was on the Millionaire Matchmaker. And even for a cringy show, Tai's episode is especially hard to watch.
Summary: Tai is introduced as a guy who just moved from North Carolina with his best friend/business partner, named German. One staff member comments that they are "joined at the hip and should get married." They really play this whole inseparable twins theme and go on a double date with their matches (which they even pick for one another). They shows up to the Double date shirtless as some sort of prank, Tai is too handsy/physically aggressive with his date. Ultimately, Tai's date does not want to see him again as she felt "uncomfortable" with his behavior. Despite the terrible date, Tai's friend supposedly continued to date the woman he was matched with.
You can see the full episode (Season 1, Episode 4) here.
Screenshot of Tai and German's Files From Episode Introduction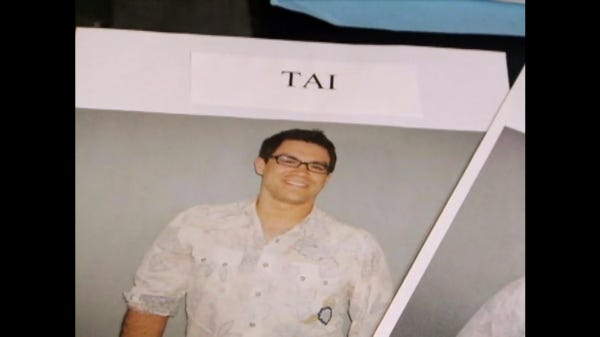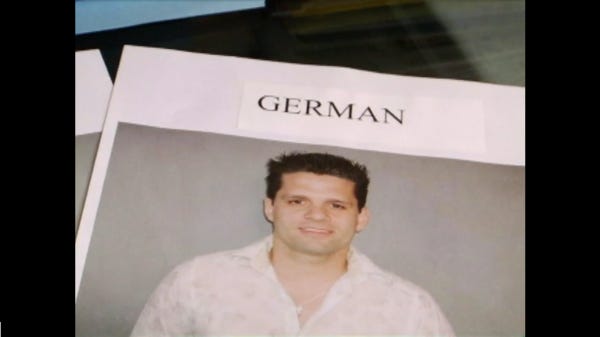 While the episode is nearly impossible to watch, we do glean some interesting statements from Tai Lopez (in his own words) and from the host, which help us better understand how Tai is describing himself at this point in his life. Most notably we learn:
According to Tai Lopez, he started his various businesses at 18.

He says he started in finance online (presumably a veiled reference to his selling of life insurance online) but dropped out of college at 23.

He states that he dropped out to open 2 nightclubs.

He notes that he has just bought a house in Hollywood above the Sunset Strip, with his friend from North Carolina, German.
Specifically, we get to hear a brief and rare description of himself:
I own seven companies worth five million dollars. I started in finance online when I was 23 when I dropped out of school because I started two nightclubs.
Whether this statement was intentionally vague or just poorly worried, it is tough to tell whether he is stating he was in school for finance and subsequently dropped out to start two night clubs, or if he is referring to previous work in finance, online, and that he also dropped out of school, at 23. In one reading it sounds like he was studying finance in college through an online university and dropped out and the other would imply he was working in finance online, and dropped out of an unrelated university at a later point.
One thing he is clear on — he owns seven companies, worth five million dollars. In fact, in the episode, we can actually see him looking at a financial spreadsheet of his (presumed) businesses for a fraction of a second (image zoomed in with some sharpening):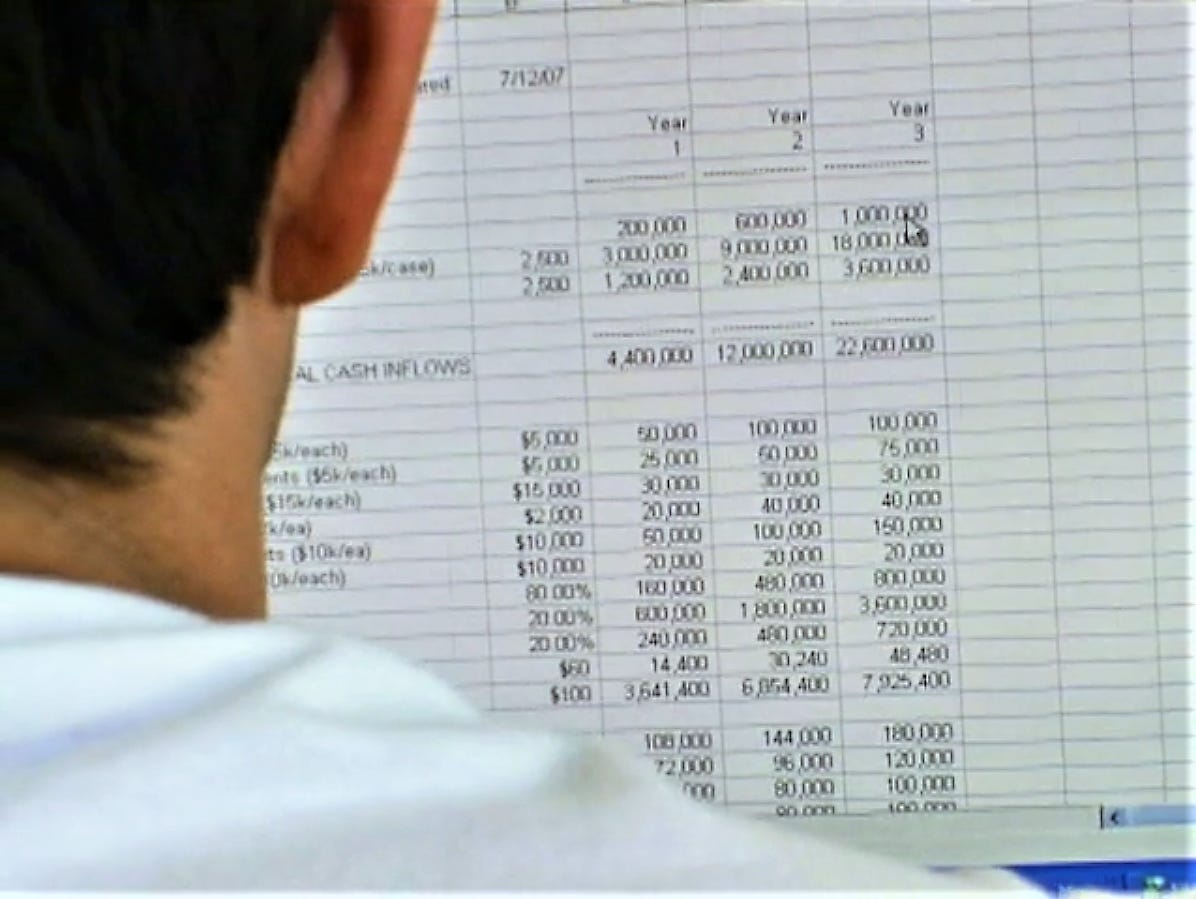 The numbers seem fairly generic and the data names are hard to see but it is clear Tai had some lofty projections.
We also learn that Tai Lopez, is not the best dater, despite having written a book about it and owning hundreds of websites on the topic. From the episode: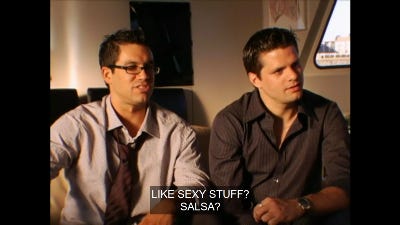 Tai awkwardly clings to German the whole time, to the point where they need to be forcibly separated.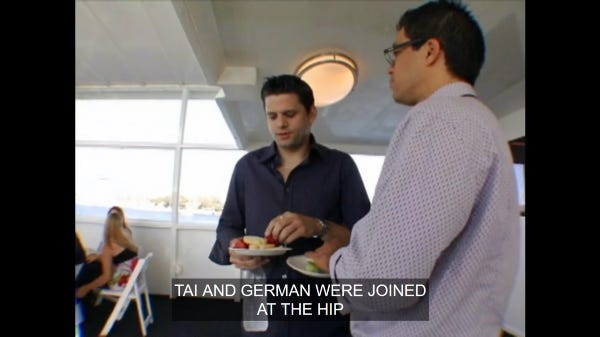 The actual double date doesn't go much better as Tai and German decide to not wear shirts…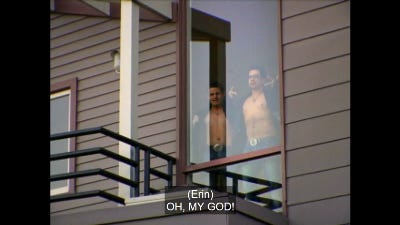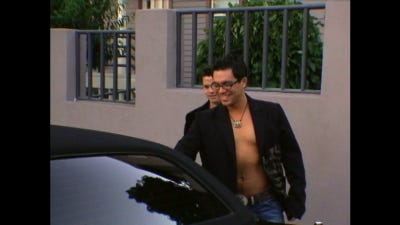 (yes these are the actual captions)
And Tai is a bit to aggressive as he shakes Erin back and forth, awkwardly massaging and kissing her…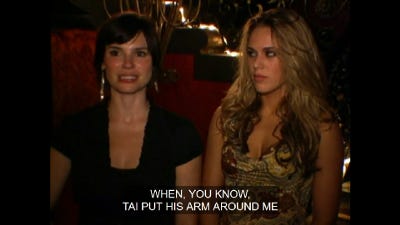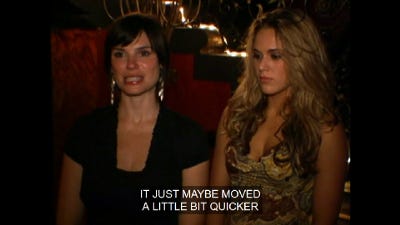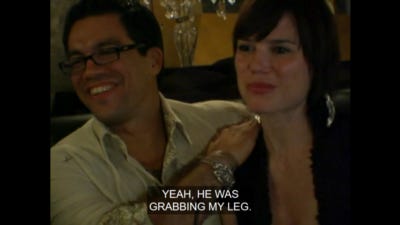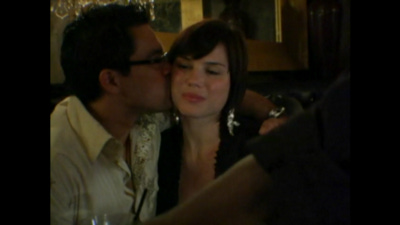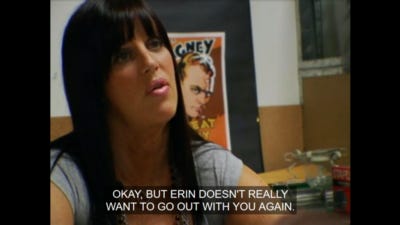 A very odd date, especially when Tai clearly is aware he is being filmed and portrays himself as a dating guru on the side.
Despite being on the show, Tai has consistently bashed Millionaire Matchmaker, as seen in this transcript from The Foundation Podcast: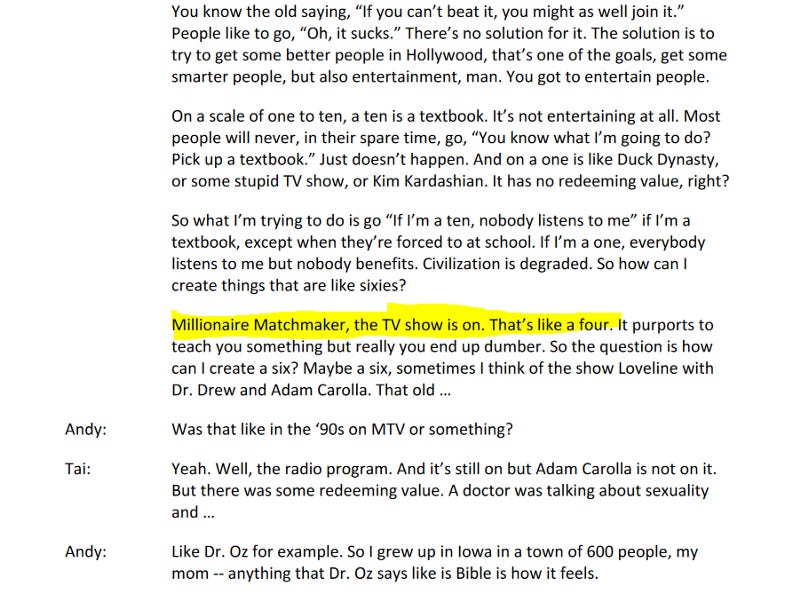 ---
Did Tai Lopez Own Nightclubs?
I have not seen any evidence that he owned any nightclubs. Notice that when he describes his nightclub experience he usually pivots from discussing LA, NY, or Las Vegas to "east cost" nightclubs. I think this is him stretching out his experience as a local club promoter in North Carolina: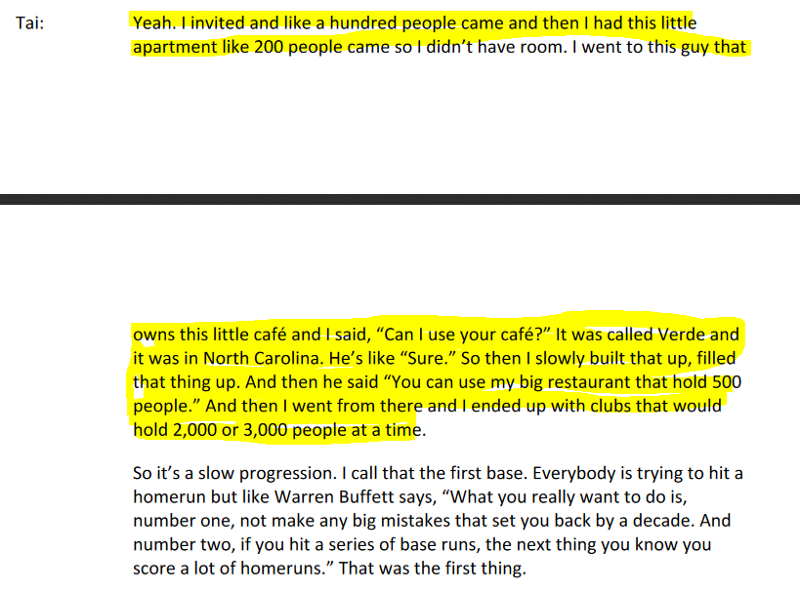 The fact that Tai was simply a club promoter, and not a nightclub owner, is further reinforced by 1995 emails, from a semi popular email list for local club promoters in North Carolina: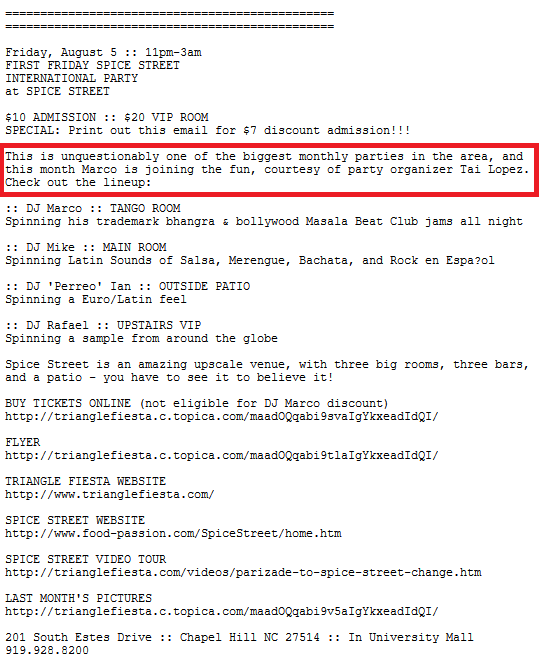 Source: ibiblio
---
Did Tai Lopez Speak at Harvard?
As with most claims, this may be technically true, but very misleading. He spoke at Harvard as the sole male speaker for Women's Entrepreneurship Day, an event he appeared to sponsor: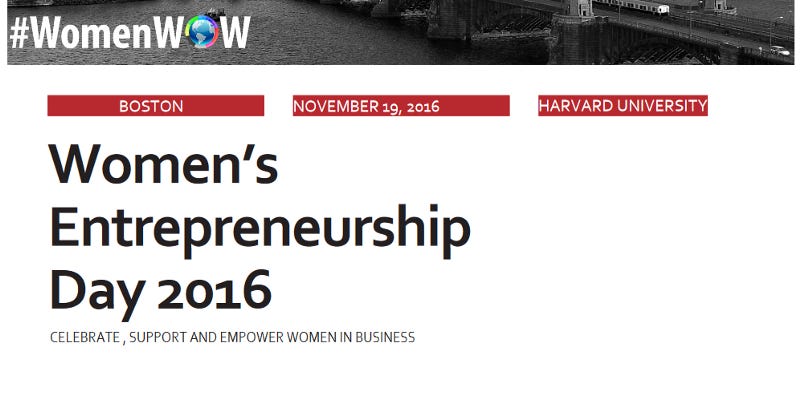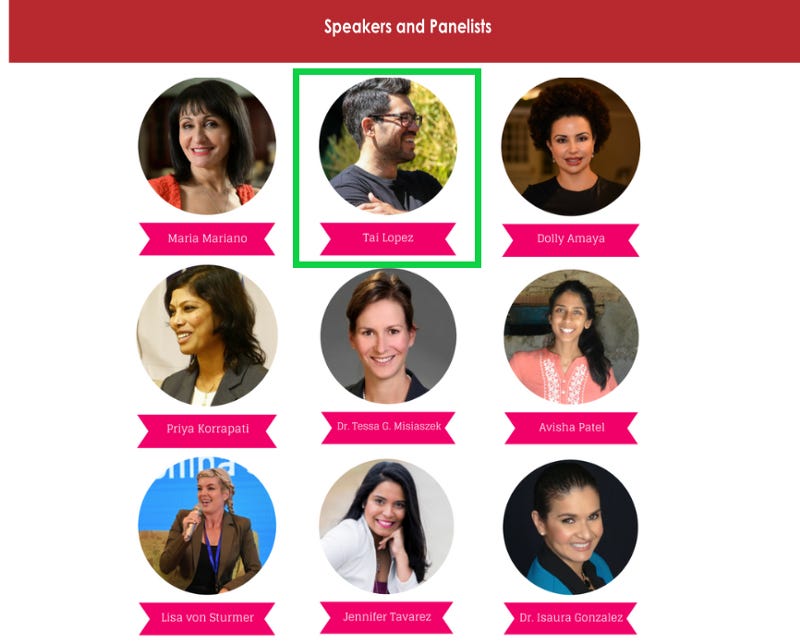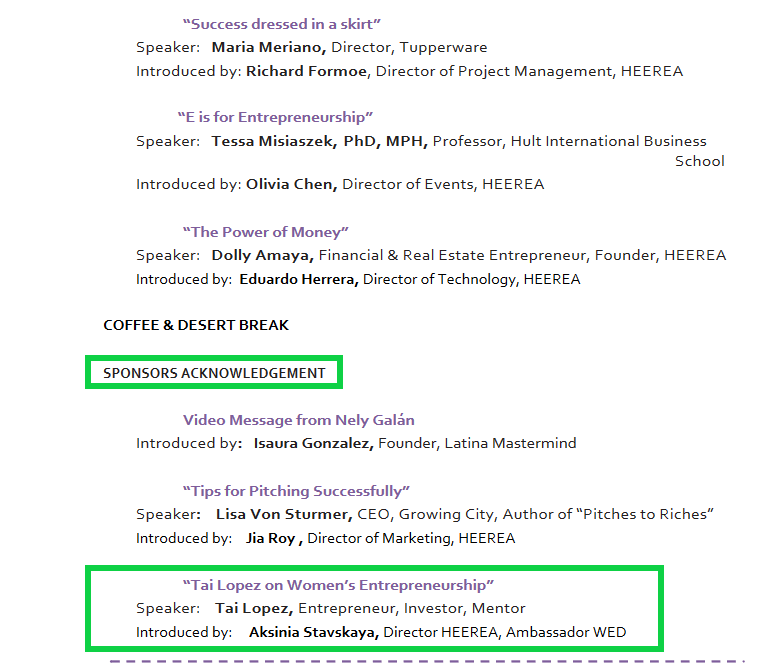 ---
Is Tai Lopez "Studied" in Higher Education?
This is hard to answer definitely but I'm sure he has been mentioned in any class involving internet marketing. Oddly enough, Tai has permeated international culture so much that his Ted Talk was the subject of a Cambridge International A Level Exam: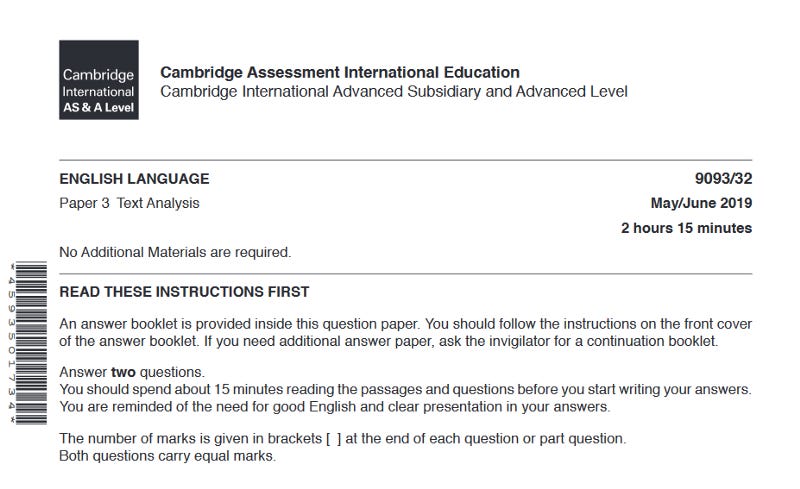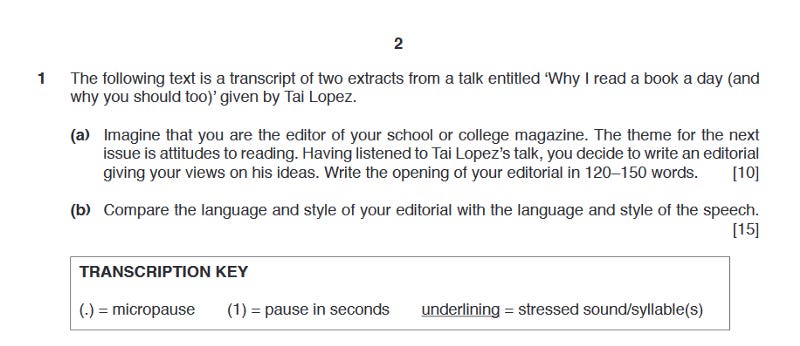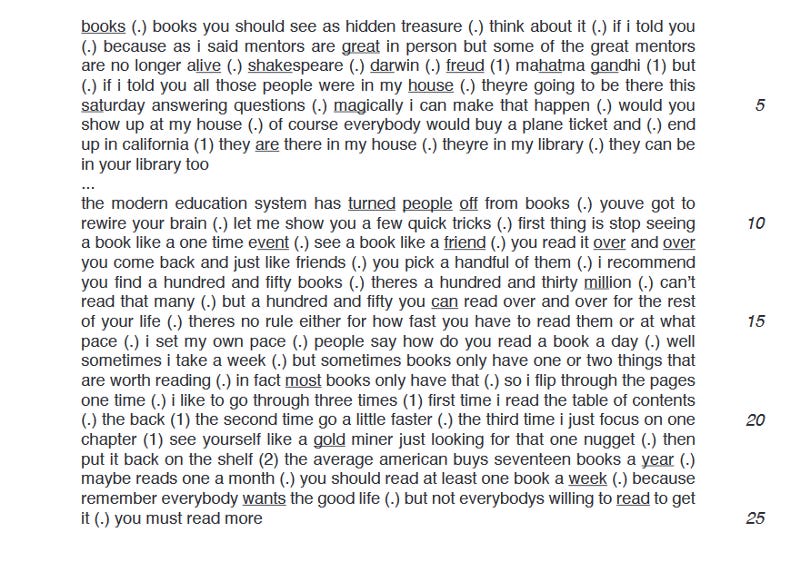 ---
Does Tai Lopez Pay Models to Be in His Videos?
It's hard to say if they are directly paid. Some may get an Instagram shoutout (which, with his follower base, can be worth quite a bit) and some may be models for companies he has invested in:

---
Is Tai Lopez's Backstory Modeled After Someone Else?
Another common question is — is Tai Lopez's persona/backstory even his? He has been accused of "ripping off" a number of other marketers and self help authors. While I didn't see direct evidence of this, Tai has spoke about his mentor, Alan Lazar.
Alan Lazar's backstory and sales pitch seems very similar to Tai's but they may have just bonded over a common shared background: raised by single mom, proud college dropouts, and Facebook/YouTube Marketing gurus.
Interestingly, as seen in the article below, Lazar seems to imply he is behind much of Tai's success. Also note the similar use of language to describe their backgrounds: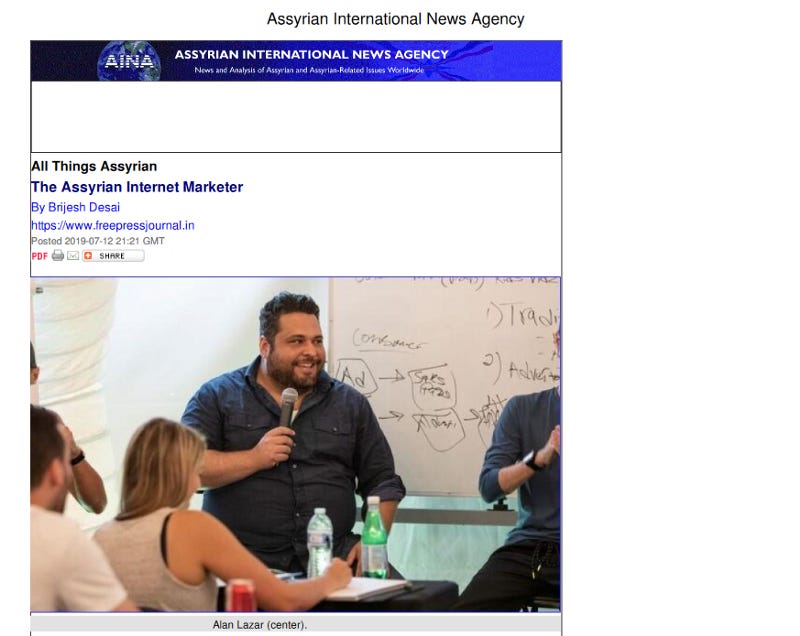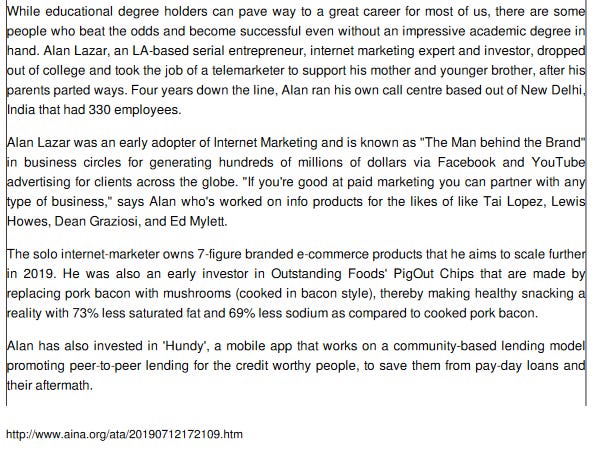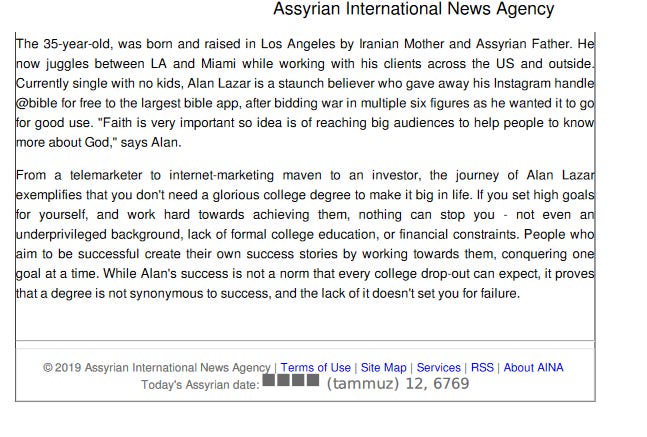 Source: Assyrian International News Agency
---
How Does Tai Lopez Make Money?
So if Tai Lopez is not making money from successful multi-million dollar businesses, independent of his fleet of self-help products, how is he bringing in the revenue to support what must be an insane advertising spend?
1. Dating websites
As many have theorized, this was how Tai first started earning significant sums of money online. He ran a number of dating websites that were especially active from 2007 to 2015.
All of the sites appear to be offline now, but there were quite a few.

---
2. Online courses
Tai sells many different online courses, primarily related to self-help and entrepreneurship. His flagship "The 67 Steps" is probably one of first hyper successful ones.

Some of Tai's other online courses include:
Social Media Marketing Agency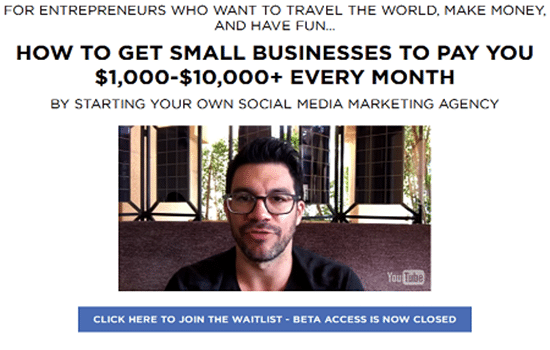 Accelerator Program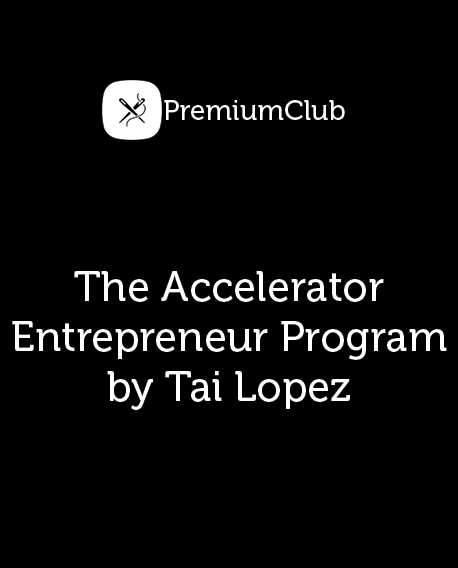 Millionaire Mentor Program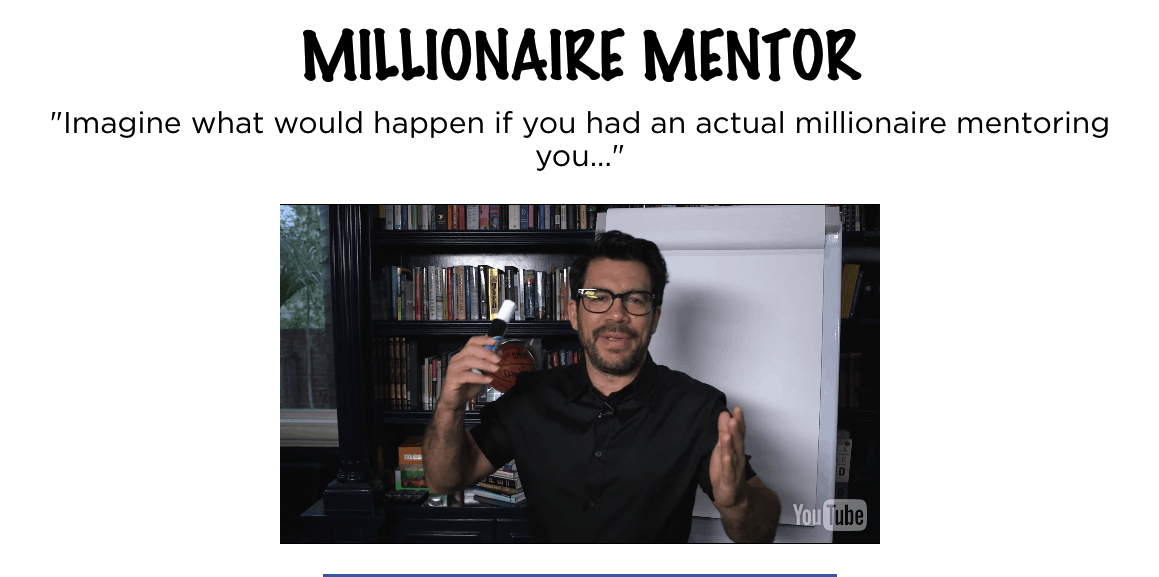 Home Sharing Management Company Program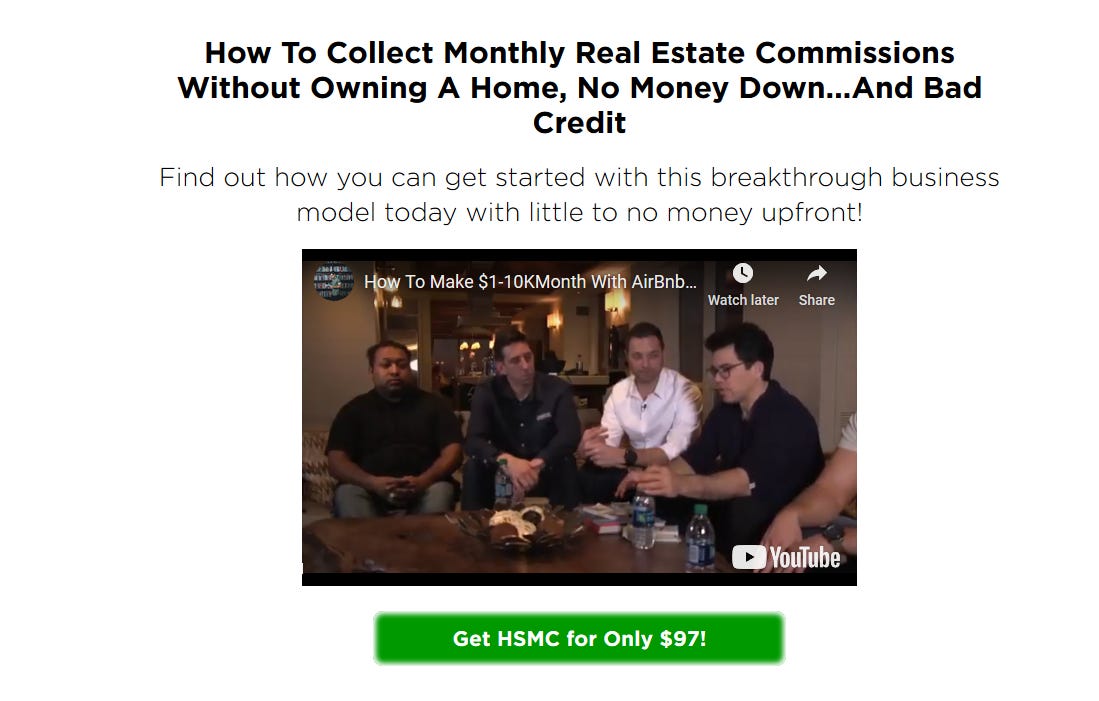 E-Commerce Blueprint, Credit Mentor, Real Estate Mentor, Social Media Marketing Agency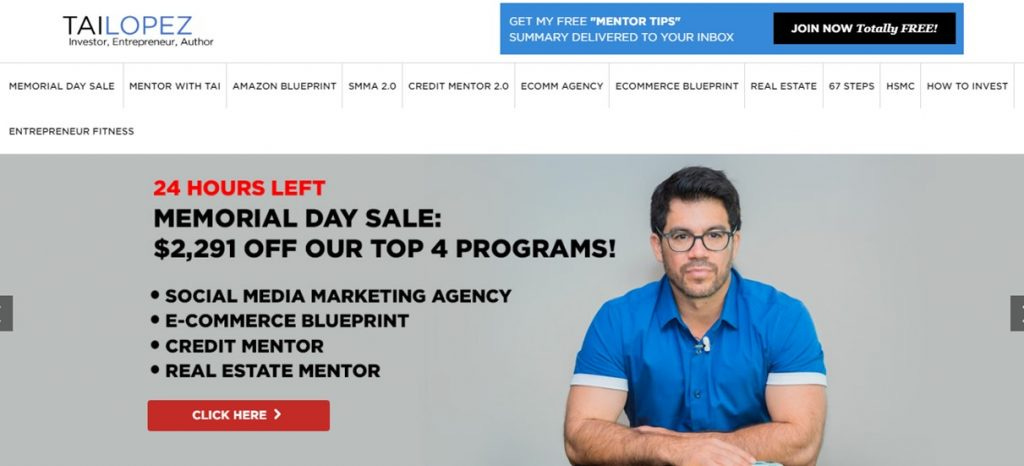 Bitcoin Crypto Mentor Mastermind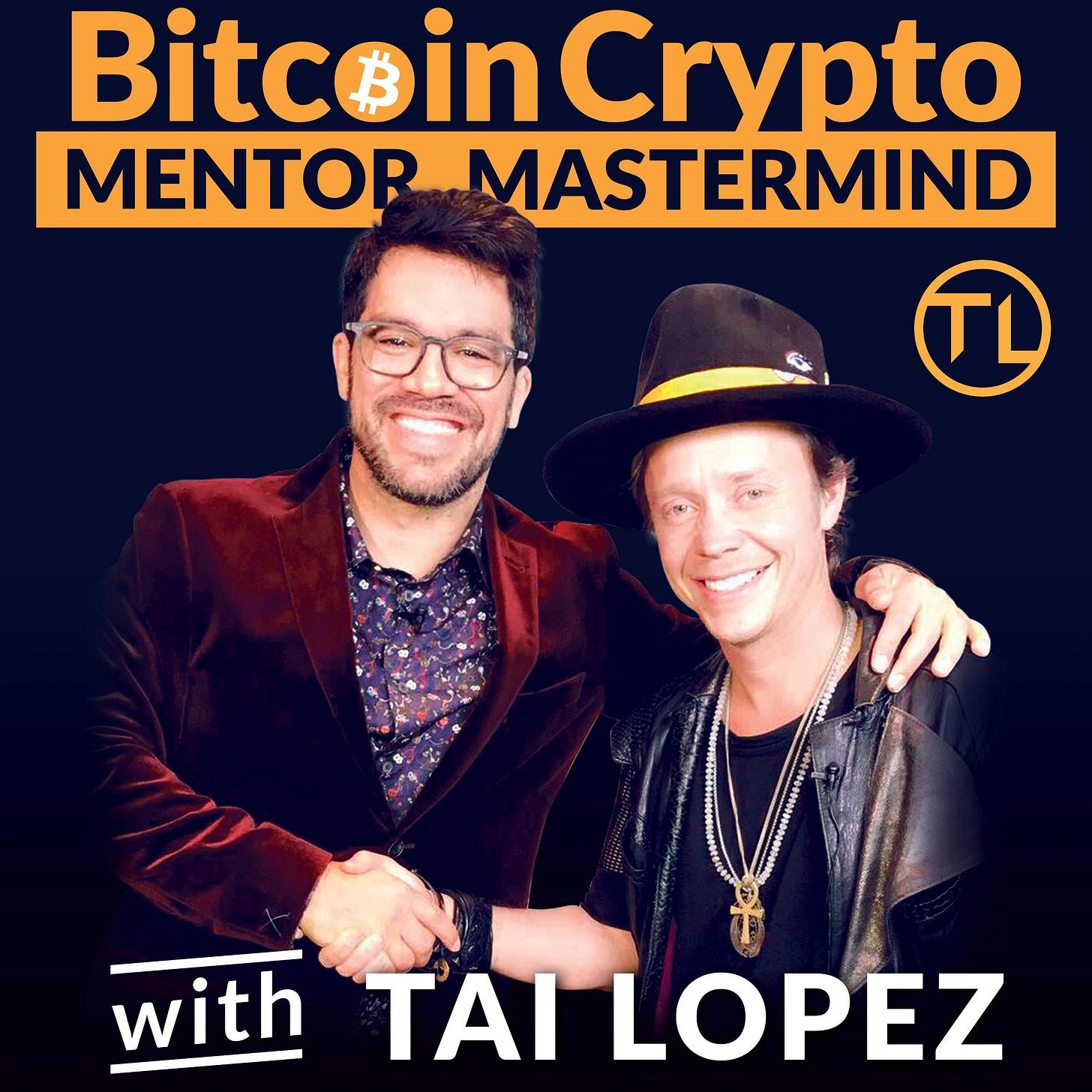 Knowledge Society

Amazon Sales Blueprint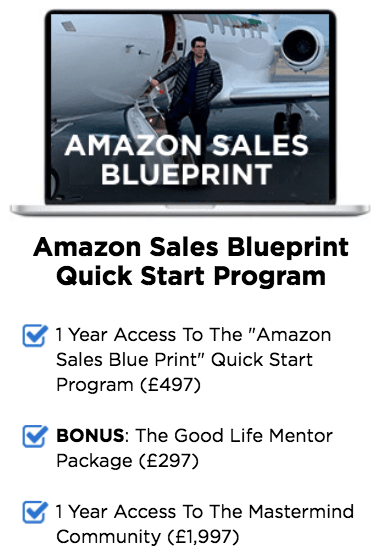 Sales Mastery Black Belt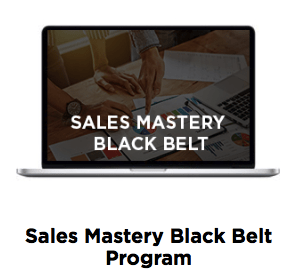 The prices of those courses range from $10 to $9,995 and Tai Lopez seems to create new programs every month. Which makes it hard to estimate how much he's earning from courses overall.
Tai claims that he and his business partner have spent more than $500 million on advertising over the years. While this is impossible to verify, he clearly has spent an exorbitant amount of money on advertising his courses. Income from selling online courses is likely Tai's biggest source of income.
Income from selling online courses is likely Tai's biggest source of income.
3. Subscription Services — Physical Products
MentorBox is a company that Tai co-owns with Alex Mehr.
Customers pay a monthly fee and are sent a new book each month to "improve your financial and social life." In addition, they get access to exclusive video courses, audio lessons, workbooks, and cheat sheets via the MentorBox website.
Tai has tweeted that the company has done a deal with WalMart: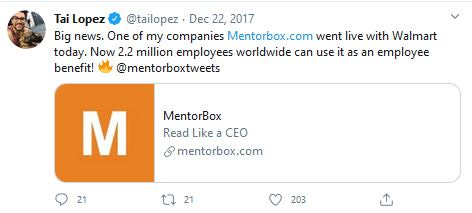 Tai mentioned MentorBox several times in an August 2017 live stream on YouTube.
Tai reports lower earnings for MentorBox in a March 2018 video on YouTube, showing on screen that MentorBox had earned $17,384 that day and "$715,000 in the last month."
From slides posted about Mentorbox online: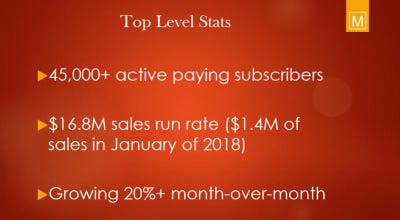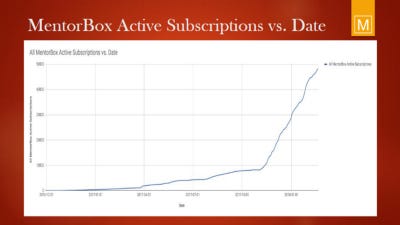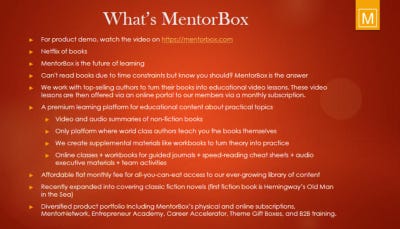 The slides also contain the obligatory mention that Tai Lopez is a MENSA member, in his official biography: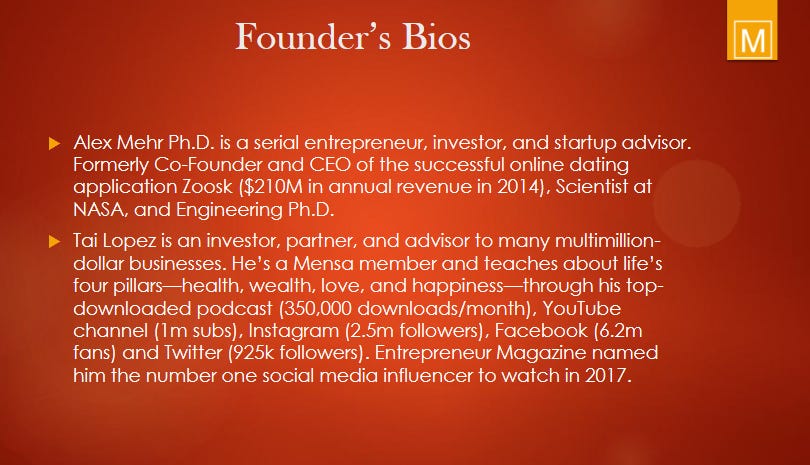 The slides also reiterate the many ways that Tai Lopez is able to funnel leads and generate additional revenue through related channels: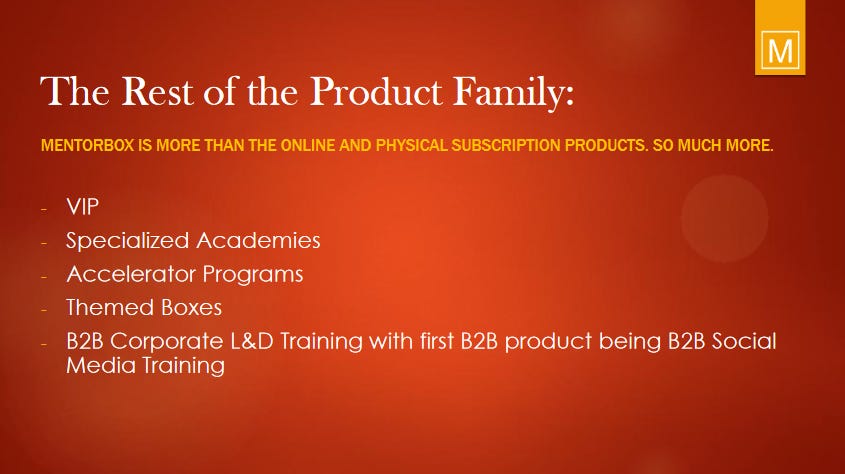 ---
6. Affiliate Marketing
As just described, Tai earns money as an affiliate for several businesses he promotes on his podcast.
He's also known to use affiliate links when recommending books.
For example, this link in a message to his mailing list is an Amazon affiliate link:

Amazon affiliate commissions are small for books (and most products in general). For books, he is likely making a 4% commission. So for every $1000 of book sales Tai generates on Amazon, he receives $40–45 in commission. This may not sound like a lot, but given his massive reach, existing paying customers, and mailing lists, he can likely make several thousand dollars on a strategically placed email blast.
It's also worth noting that the standard Amazon affiliate link gives you 24 hours for a customer to make a purchase, in order for you to earn a commission. This means that if a customer clicks your link and orders ANYTHING (almost anything), within a 24 hour window, you'll earn a commission on those items. It's a universal cookie, meaning that even if the customer clicks through Tai's link to his book, but ends up buying a new iPhone charger, a lamp, and some office cabinets, he will get paid a (relatively small) commission for all of those items.
Once again, this is typically not a way to make millions in affiliate marketing, but when you've established the reach Tai Lopez has, it can add up quickly. Some of the stats he advertises on his website, which give a sense of his reach, are seen below:

7. Coaching and Consulting
Tai has a website at MillionaireLifeCoach.com which funnels people to a sales page written in 2014.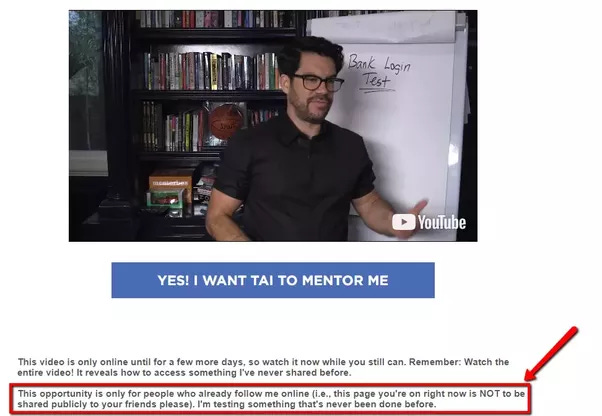 Tai's coaching fee as listed on that page is $9,750 a month.
In an October 2017 podcast with a former client, Tai said that the client had paid him $25,000 for a year of coaching in 2013.
Meanwhile, on a sales page for Tai's Private VIP Mentor Coaching System, he writes:
"the coaching and consulting I do now is also simply too expensive for most people. I charge up to $1 million a year for one-on-one consulting and my average fee is $50,000-$100,000."
We haven't been able to determine how many people (if any) are currently paying those prices for Tai's coaching and consulting services.
---
8. Speaking Engagements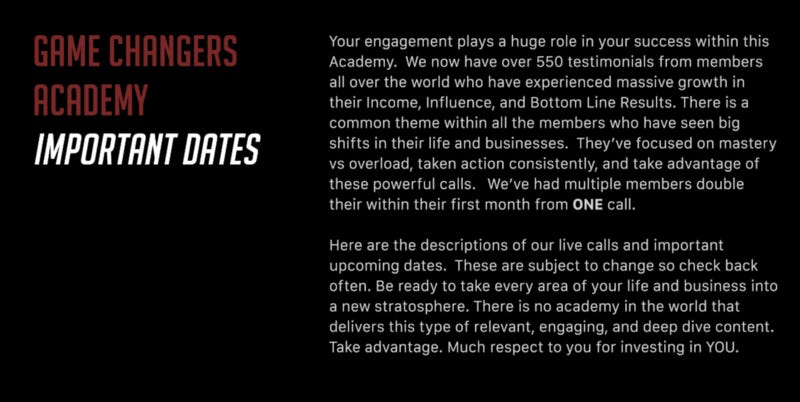 Tai has participated in a number of paid speaking engagements, along with other self-help gurus. One example can be seen below from Game Changers Academy which lists him as a past speaker. Tai tends to downplay the time he spends on these live calls, but they are likely a major source of income. Only the participants in Tai's massive sales funnel who spend the most money are even eligible for these high priced calls ($10,000+).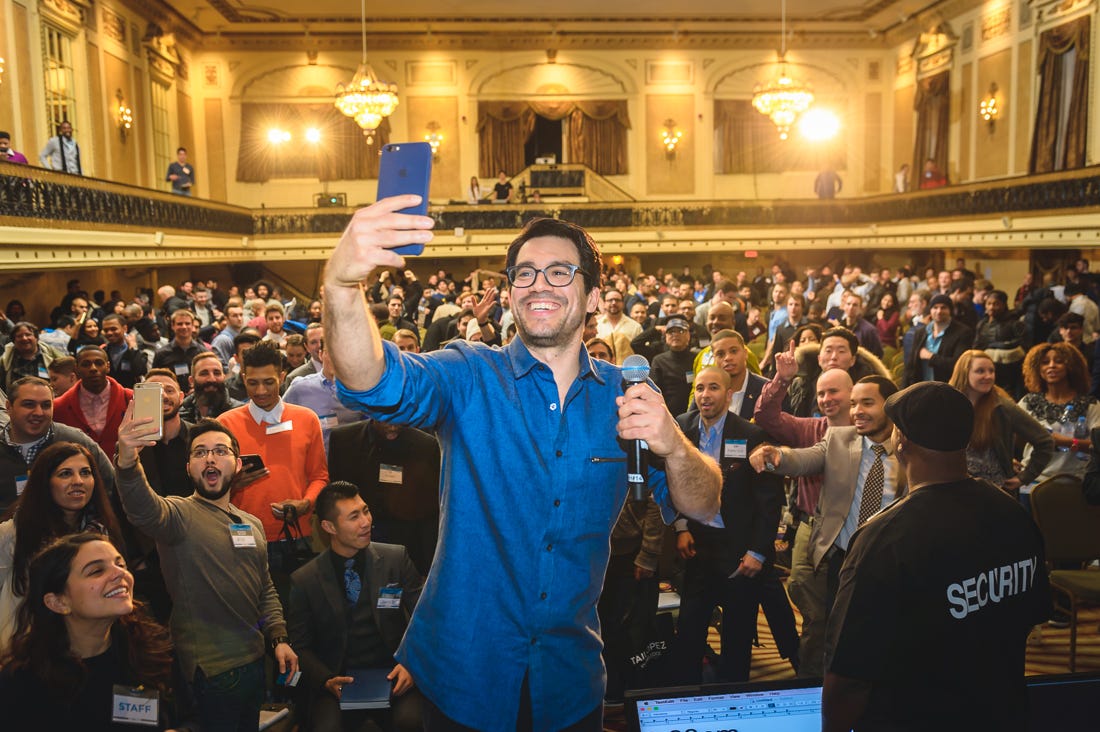 ---
9. Solicitation of Accredited Investors
Recently, Tai Lopez has continued to look for larger customers/investors. He has recently begun soliciting accredited investors who are able to invest larger sums of money.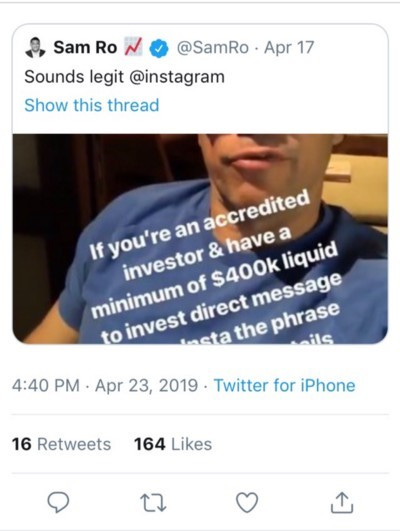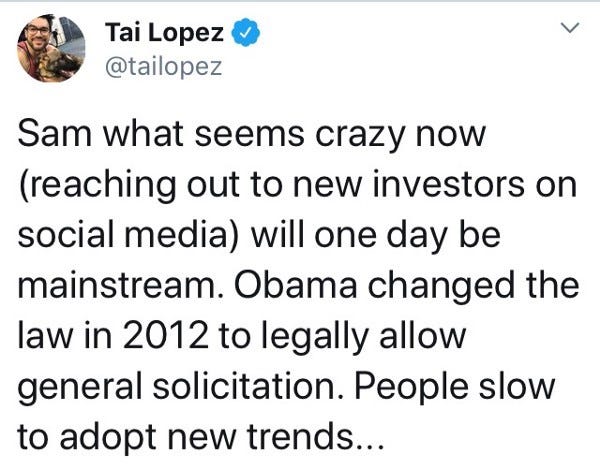 An accredited investor is a person or entity that can deal with securities not registered with financial authorities by satisfying one of the requirements regarding income, net worth, asset size, governance status or professional experience. The term is used by the Securities and Exchange Commission (SEC) under Regulation D to refer to investors who are financially sophisticated and have a reduced need for the protection provided by regulatory disclosure filings. Accredited investors include natural individuals, banks, insurance companies, brokers and trusts.
What is an Accredited Investor?
Regulation D investments are notorious for their lack of transparency and high occurrence of fraud. I would extremely cautious of these offerings:
---
10. Social Media Management
As Tai frequently suggests, his team may manage some decent sized social media marketing contracts.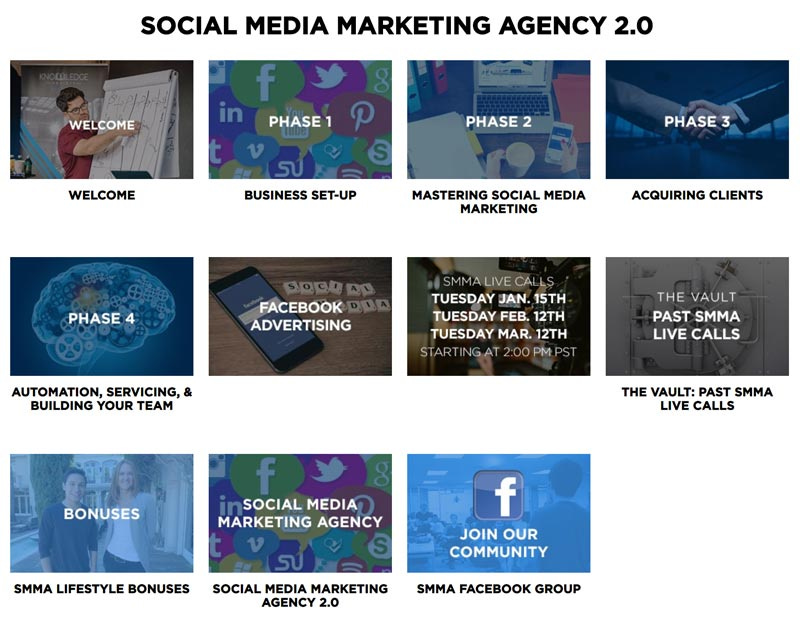 However, there is little evidence that this is a major source of his income. However, his course on social media management is likely a major money maker.
---
11. Affiliate Marketing of His Own Products
His affiliate program is backed by ClickBank, and has a 75% payout which is extremely high. So effectively, Tai is outsourcing the promotion of his courses to random people, who have a strong incentive to endorse the program, generate affiliate sales, and earn themselves a commission.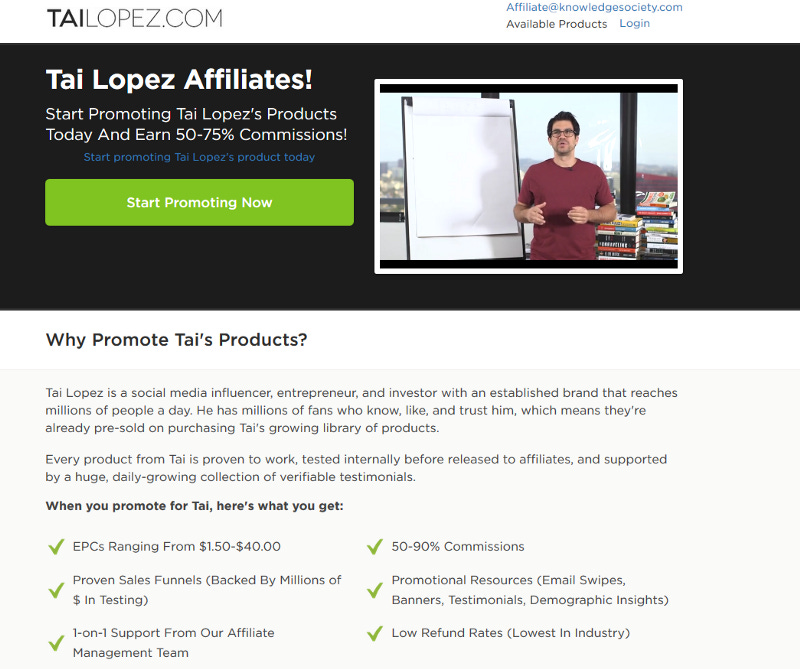 ---
Is Tai Lopez Married?
No, he is not married. There are rumors he dated stock photo model Kenna Alastair, but it is unclear that there is any truth to these. They have spent time together but she appears to be part of the models he (supposedly) hires.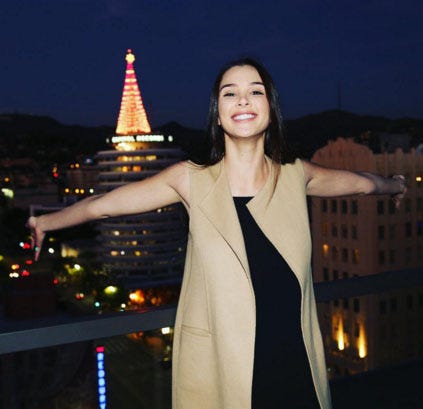 ---
Who Are All the Random People Frequently Seen in the Tai Lopez YouTube Videos?
Maya Burkenroad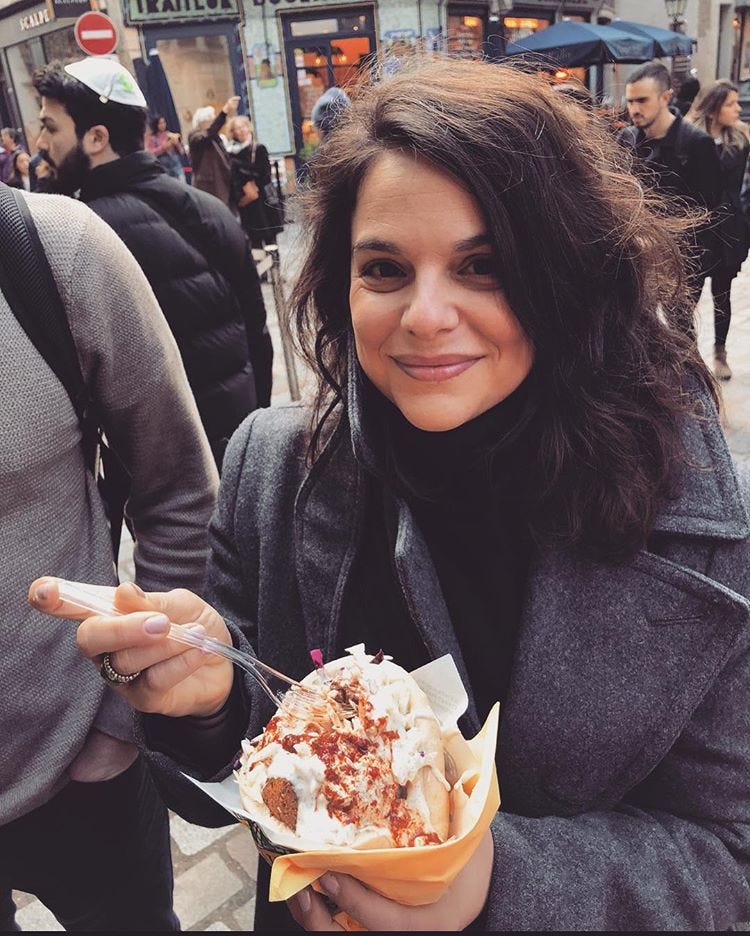 Maya Burkenroad, 32, is Tai Lopez's cousin. They share the same grandmother, Marianne Bunkenroad, age 101, and featured in some of Tai's videos.
She is also the registered agent for Tai Lopez's US and foreign corporations.
Mas Group LLC is a domestic Nevada LLC (Entity number E0153382010–4). The owner ("Member") of the LLC is not publicly listed (not required in NV), but the Manager is TAL Promotions LLC. Maya Burkenroad is the registered agent or publicly listed manager of this entity: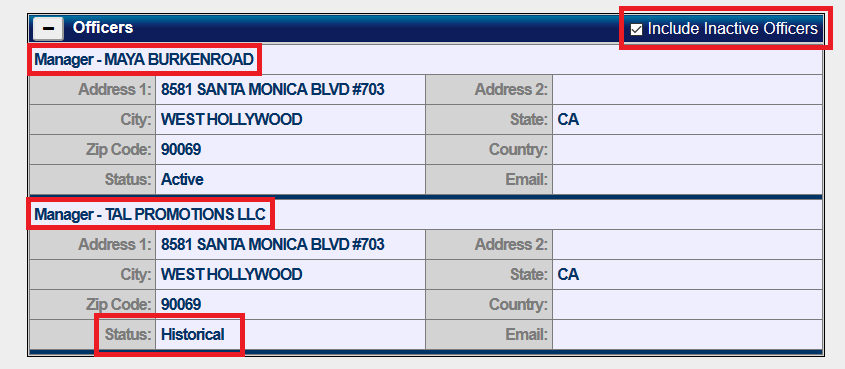 Maya Burkenroad is also listed as the Director of MAS GROUP, LIMITED, Tai Lopez's foreign corporation. MAS GROUP, LIMITED is headquartered at 1625 Bressenden Place, London, Greater London, England, SW1E 5RS.
---
Marianne Burkenroad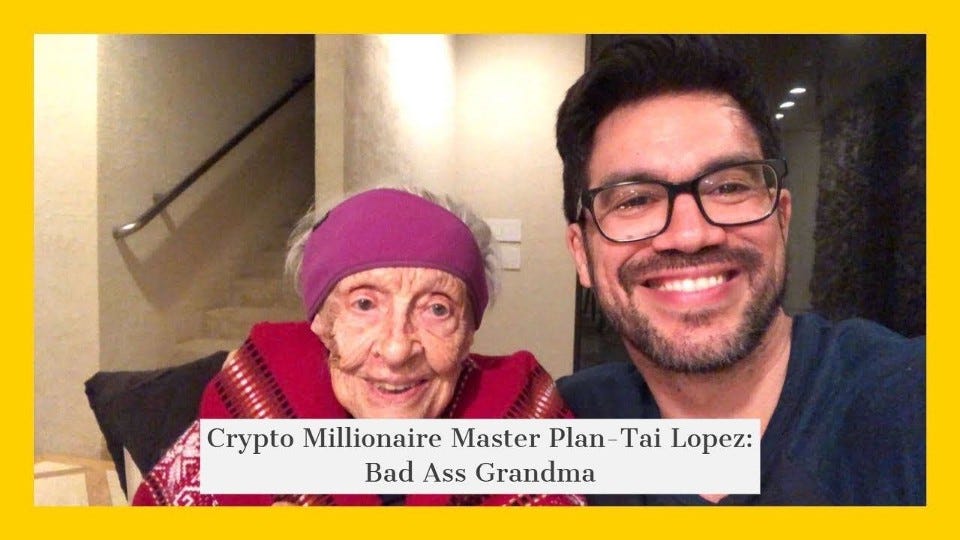 Marianne Burkenroad is Tai's 101 year old grandmother that he frequently references in videos.
---
Zack Cookman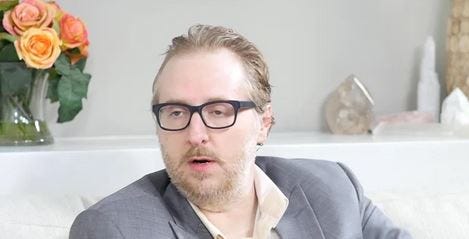 Zack Cookman is one of the cast of characters Tai interviews while driving his Lamborghinia around the Hollywood Hills. Cookman coached basketball with Tai when Tai was a substitute teacher. There is no evidence of Cookman being a business expert.
---
What is Tai Lopez's Net Worth?
A reasonable estimate for Tai's annual income can be found in a post by Phil Lord on Quora:
My personal estimate is he makes around $18M per year. He claimed a number of times that he makes $100k per day, which is around $36M per year, but he's known to conflate his gross and net income. I would estimate that at least half of that goes to his ad cost.
Tai, however, claims to be earning much more than $18 million per year.
At the 43:30 mark of a webinar — most likely filmed in 2018 — he responds to a live question:
Someone says "Tai only makes $3–5 million a year." Is that true? People are always trying to figure out how much money. You can multiply that by a big number. $3–5 million would be bad for me. In fact, if I make $3 million in a month I might have a heart attack.
If Tai is to be believed there, he's earning more like $5 million per month, or $60 million per year.
I agree that he constantly conflates gross and net income (another form of deception). But if I had to put a number on his net income (factoring in all the huge ad spending, swarms of lawyers he surrounds himself with, and the "failed" ad campaigns that don't work), I would estimate he personally makes an average of around $10 million per year over the last 4 years.
---
Why Do People Continue to Pay for Tai's Material/Defending Him Even Though There Are Many Red Flags in His Promotional Material?
Although they are very different, I would liken the effect to the subtle brilliance of Nigerian scam letters.
According to new book "Think Like A Freak," a follow-up to the popular "Freakonomics" by Steven D. Levitt and Stephen J. Dubner, the scam's obviousness is its chief selling point.
The book refers to research from Microsoft Research computer scientist Cormac Herley, who looked at Nigerian scams — technically called advance-fee fraud — from the point of view of the scammer. How, he wondered, were scammers who never sent an email free of typos earning enough money for the United States Secret Service to establish its own task force to fight them?
In fact, those typos are a key part of the scam.
Levitt and Dubner explain the genius behind such an obvious scam in terms of "false positives," referring to email recipients who engage with the scammers but don't ultimately pay. Reaching out to scores of potential victims isn't much work, thanks to the ease of email, but with each reply from a gullible target, the scammers are required to put forth a little more effort.
Therefore, it's in the scammers' best interest to minimize the number of false positives who cost them effort but never send them cash. By sending an initial email that's obvious in its shortcomings, the scammers are isolating the most gullible targets. If you trash their email, that's fine. They don't want you, someone from whom there's virtually no chance of receiving any money. They want people who, faced with a ridiculous email, still don't recognize its illegitimacy.
As Herley tells the book's authors, "Anybody who doesn't fall off their chair laughing is exactly who they want to talk to."
The ridiculous get rich claims, models, piles of cash, exotic cars, and low-quality video testimonials, are the equivalent of the typos in the Nigerian scam letters — a tactic used to isolate vulnerable targets efficiently.